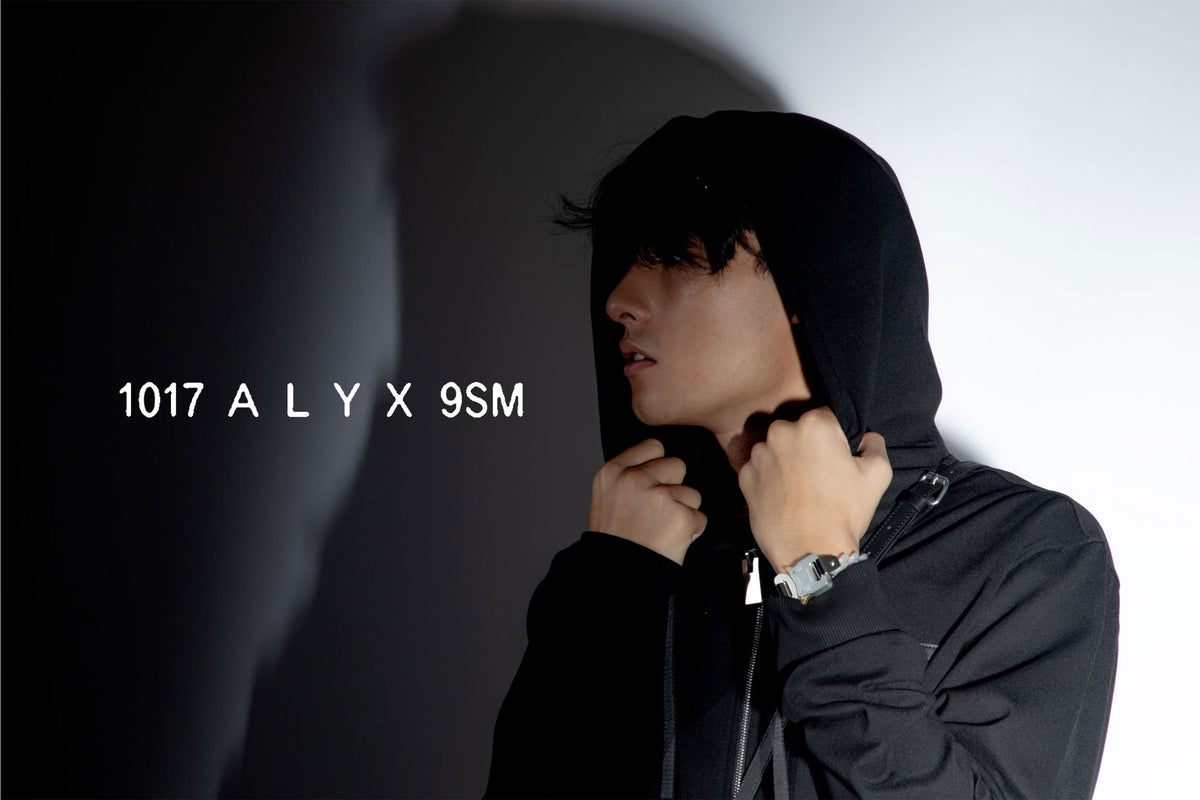 1017-ALYX-9SM's Transformative Yet Traditional Fall-Winter 2021 Collection!
Matthew Williams aside from his work as creative director for Parisian fashion house Givenchy, has still continued to pioneer the fashion landscape with his the sleek and ever-popular designs from his imprint 1017-ALYX-9SM. Now more than ever, fashion has been developing a newer sense of social code, promoting individuality and self-identity - mixing and ultimately fusing together the ideas of different creative mediums. His Fall-Winter 2021 collection embodies the fact, transfusing the brand's traditional styles with his choice of select high-quality fabric - the unique selection of material offers a unique perspective and experiene to the wearer compared to others with a more simpler fabric.
The brand's steadfast identity shows in the collection, embodied through 1017-ALYX-9SM's favourite silhouettes accompanied with a long list of new developments in hardware, fabrics and accessories. His collection lookbook was adorned with denim jackets, body-con dresses, leather puffers, clean cut t-shirts, red fitted shoes, trench coats, and of course his staple hardware piece fans would kill for - the ALYX buckle. The materials behind the collection are chosen based on what seems to be ease of use and comfortability, the t-shirts are made from medium-weight high quality cotton (maximising comfortability), the shoes are made so that they slip on very easily, and the jacket materials are made to stretch and feel durable - all whilst maintaining that luxury feel.
The release at JUICE includes a variety of pieces all made from the highest quality material with a twist; t-shirts, zip hoodies, and of-course jewellery. The t-shirt, called the Mirrored Logo Shortsleeved T-Shirt is printed with a typeface logo graphic placed backwards in a bold white coloring, laid upon a clean-cut black tee silhouette - finalised with a black typeface reflective print on the back. The Zip-Up Hoodie, is made in a classic zip hoodie silhouette made using the highest quality technical black stretch fabric - complimented with the signature metal branding decal placed upon a leather piece stiched on the right-chest.
The jewellery includes the Colored Links Buckle Necklace, Transparent Chain Necklace, and Transparent Chain Bracelet.The Colored Links Buckle Necklace adorns a brass chain with a silver coat finishing, a baby-blue colorized portion, and a small durable and corrosion resistant buckle lasered with the brand's logo. The Transparent Chain Necklace and Transparent Chain Bracelet both offer a transparent nylon chain but the bracelet includes an anodised buckle whereas the chain does not. 
Find the collection available tomorrow August 17 2021 at JUICE Causeway Bay and online at JUICESTORE.COM!