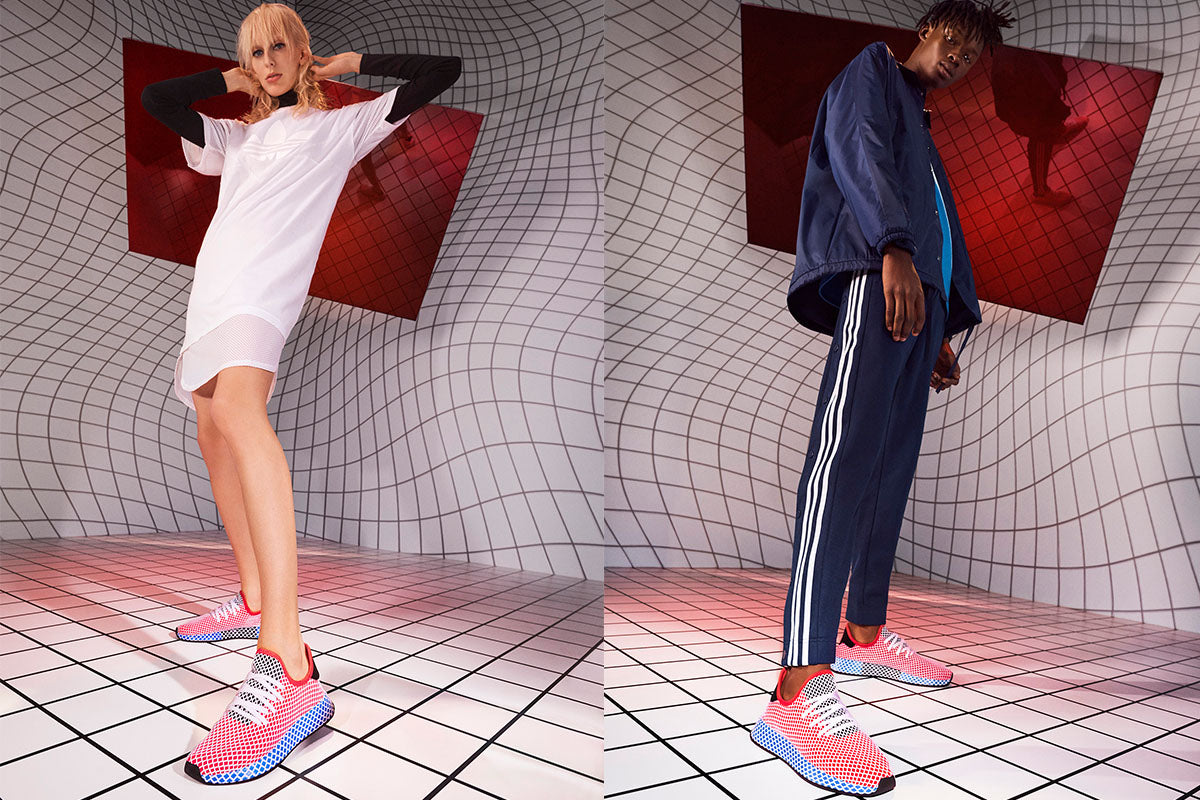 The New adidas Originals Deerupt
adidas Originals is about to launch its new Deerupt shoe collection, featuring adidas' classic design with a fresh look taking inspiration from the grid. The collection consists of simple and unconventional elements to amplify its unique qualities. 


Inspired by urban planning, architecture, and natural environments, Deerupt meshes the entire design core. Looking around, everything is built on a grid system. It distorts abstract things, transforms familiar things into distinct forms - everything is possible on the grid. Grid design appeared early in adidas running shoes of the 80s in the New York runner and Marathon Training shoe. Today, adidas continues its grid design and extends to Deerupt's entire shoe collection. Deerupt pushes the grid proportions to match eye-catching colours and transforms classic, minimallist mesh into modern-day avant-garde motifs.
Deerupt exerts the unique charm of the grid through texture, level and angle of views. Lightweight knitted uppers are used while the elastic body covers the sole of the shoe to create comfortable wear and unique shape. The inner tube of the shoe body is moulded with sponge material, and the foot is perfectly locked in the shoe, bringing the strongest support and tight fit.
Deerupt uses the Solar Bird colour as its main theme, merging adidas' two iconic colours, Solar Red and Bluebird for its eye-catching qualities. The series is also available in black, white, green and other colours in the same series.


The new adidas Originals Deerupt 2018 spring and summer shoes and apparel collection will be available at select JUICE stores on March 22.