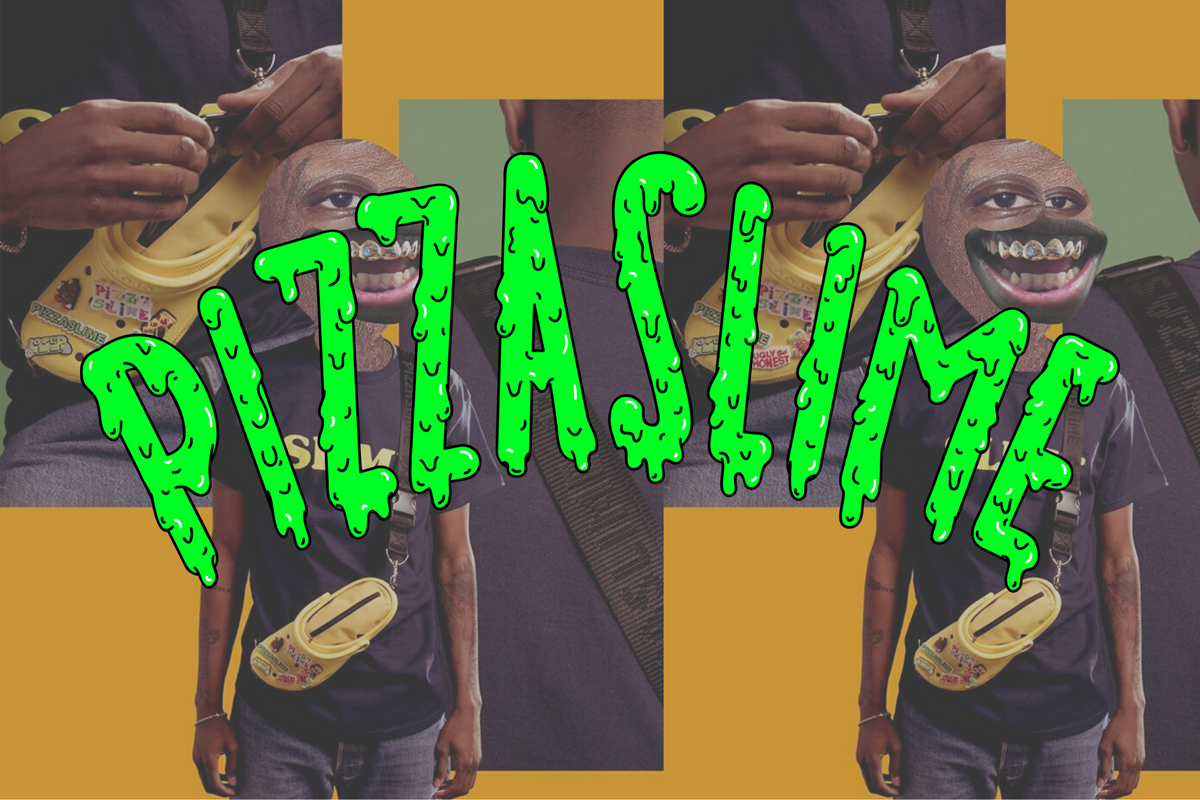 Baked Fresh Online: PizzaSlime
Unlike high-profile designers that often act as the face for their brand, PizzaSlime's founders, known only as Stoveman and Hobin, are intentionally and notoriously anonymous. The LA-based project started off as a music blog, but quickly evolved into a full-fledged brand, birthed out of flames online and fueled by everything pop culture.
From celebrity tweet pillows and Crocs crossbody bags to a wide selection of either unapologetically satirical or blatantly provocative apparel, PizzaSlime is making statements that rock the internet and beyond daily with products and their ever so popular Instagram account.
Equipped with an edgy aesthetic and attitude, the young independent brand has amassed legions of fans, including celebrities like Diplo and Ryan Gosling.
Get your hands on the iconic pieces from PizzaSlime's latest collection online at JUICE or at JUICE K11 MUSEA. Our favorite items include the "Stop Looking at my Dick" sweatpants and tees that only make sense when you wear them together with friends.
Photos by: JUICE, PizzaSlime