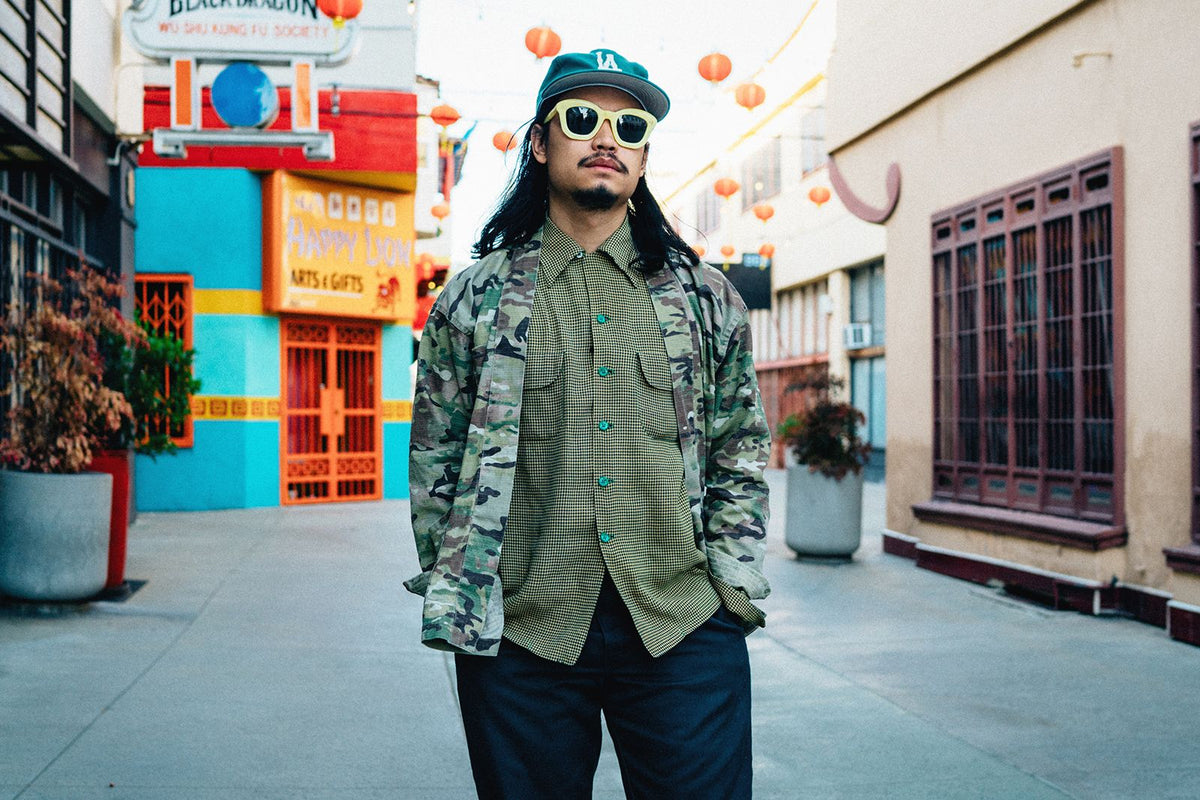 Brain Dead's Kyle Ng on His New Converse Collaboration
Kyle Ng is the definition of a multi-hyphenate. The LA-based creative and designer started Brain Dead with Ed Davis back in 2014 as an outlet for things they were interested in. Prior to Brain Dead, Kyle started Farm Tactics - another apparel label. Now, he's the host of Netflix's Social Fabric, uncovering the origins of all sorts of staple garments. And well, he's also a DJ. 
But since its inception, the Brain Dead brand has become an LA staple. Fans are familiar with its post-punk, skateboarding and comic book-inspired graphics that have adorned everything from T-shirts to home goods to posters and whatever you can think of, really. Kyle and Ed's unique and interesting style has caught the eye of collaborators such as Carhartt and now, Converse. 
When we asked Kyle what Converse meant to him - his first words were "classic" and "indie rock." For someone who grew up playing in a punk band, it's no wonder that Converse took on a meaning like that. A longtime fan of the brand, Kyle said, "I am friends with people in Converse and it just felt really natural to work with such an amazing heritage brand." However, this time around, Kyle and Ed wanted to do something a little different with their designs. "People always expect us to do graphic work. We wanted to take a more conceptual approach with Converse. We were inspired by pattern deconstruction — we were interested in creating chaos with something that already existed," Kyle told Nike. 
Fortunately, the first and only attempt at a final design was the one sent for production. The main inspiration came from William S. Burroughs, an American writer, and artist from the Beat generation. "I love how he would collage magazines and newspapers and create new prose. This was really interesting to me because it was disrupting 'patterns' in writing and creating something new." That inspiration manifested itself in Chucks featuring mismatched panels of prints - from stars, leopard print, zebra print and camo. The apparel in the collection also features a similar theme of being mismatched- with different textures, hems and trims sewn together to form one piece. The hooded bomber jacket is a literal hybrid between a nylon MA-1 and a fleece hoodie - a weird mix, but somehow, it works.
"We really wanted to take classic patterns and revision it to create something new and chaotic. The natural side was just a way of bringing in the chaos of nature."
The Brain Dead x Converse collaboration is available now in stores, with a restock Friday, November 2.