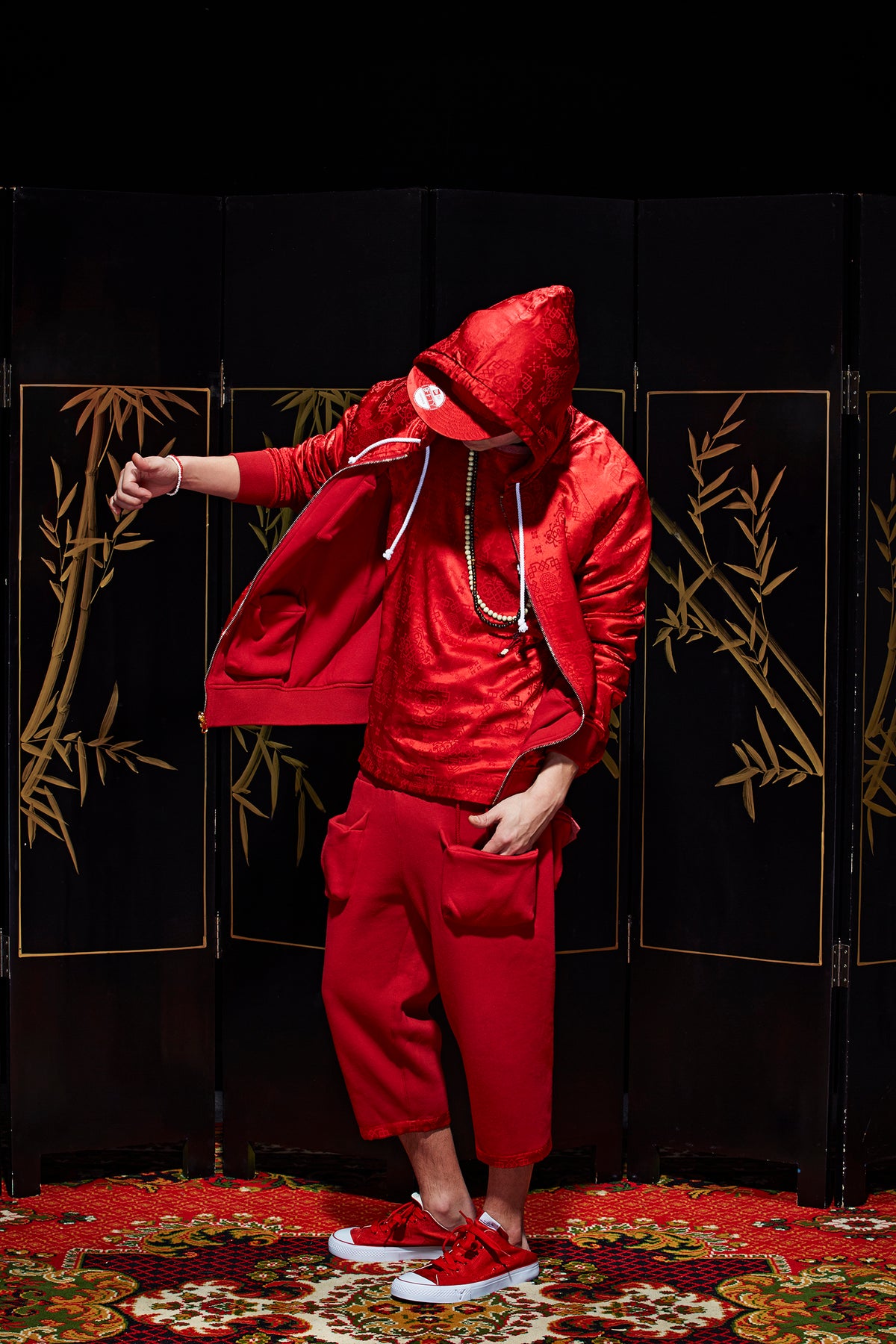 Bridging the East and the West through one of China's oldest fabrics
Woven silk has a long history in China - one that spans to the Neolithic age. It's so recognisable and has such a long history that this particular type of pattern and fabric has become synonymous with Chinese culture. The craft is so old that no one's 100% sure of its origins, but the earliest examples stem from the Zhou Dynasty (1027–221 BC). It all started with the Chinese mastering silk, and legend has it, this began when Empress Zhi Ling Shi was sitting under a mulberry tree enjoying her tea. A silk cocoon fell into her cup, and when she pulled it out, the silk unwound. Following this, Empress Zhi invented the silk reel and the silk loom, and to this day, she's amiably called the "Silkworm Mother" and is credited for the fact that the Chinese were the first civilisation to use silk.
Women Checking Silk / Song China
This discovery was huge for China, and silk became China's most valuable commodity. By the fifth century BC, more than a quarter of the Chinese population was employed in the silk trade. Because of how widespread it was, different regions in China began to develop its own style of silk fabrics embroidery - the biggest regional styles stemming from Suzhou (Su Embroidery), Sichuan (Shu Embroidery), Hunan (Xiang Embroidery) and Guangdong (Yue Embroidery) - leading to different fabrics and patterns. Throughout time, the Chinese used silk for everything from art to clothing. The versatilinish, lightly sheer as a chiffon or heavy in a dupion - never ceases to provide the perfect material for creating more than just clothing. Chinese mastery of silk was also the reason behind the Silk Road - trade routes that connected most of Eurasia - and helped bridge, literally, the east and the west. 

Archive / CLOT Royale 2007
Still prevalent in China, this particular style of fabric has become a symbol of the country's culture. One of the brand's signature patterns, CLOT Royale is a unique pattern we have released in woven silk featuring the CLOT logo, ancient geometric line work, dragons and fine traditional Chinese details. As a brand that is proud of its cultural heritage, CLOT Royale collections represent its firm Chinese roots and how it can be manifested in modern streetwear and culture. CLOT's latest sneaker collaboration takes the meaning of "bridging the east and the west" to another level with Nike's timeless Air Force 1 silhouette. Stay tuned for more information on the collaboration.
Archive / CLOT Royale 2006

Archive / CLOT Royale 2014


Archive / CLOT Royale 2015
Archive / CLOT Royale 2007

Words / Helena Yeung