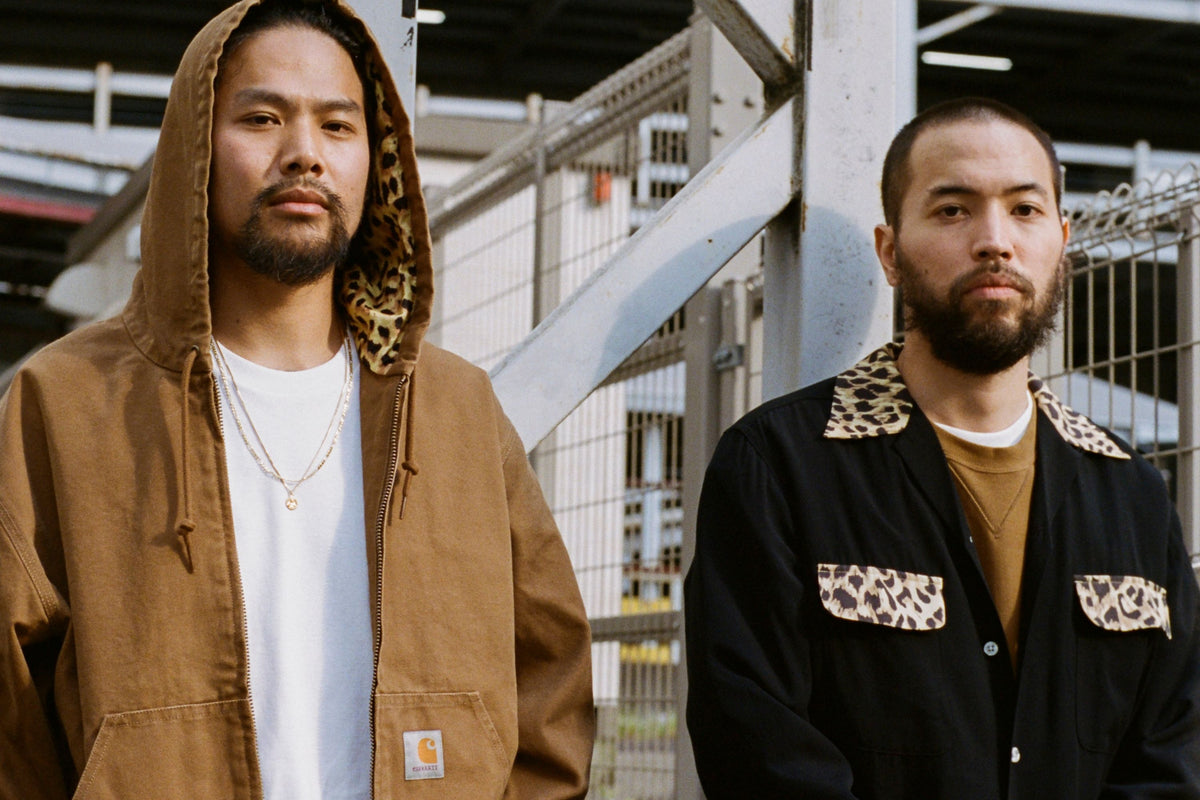 Carhartt WIP x Wacko Maria collaborate on American work Apparel with Japanese Flare!
Independent Tokyo-based fashion label Wacko Maria and classic American workwear brand Carhartt WIP have recently come together for its collaborative capsule. The collaboration takes Carhartt's classic American workwear outlines and adds Wacko Maria's unique Japanese flavour. 
Carhartt WIP is a subsidiary of the main brand Carhartt which has established itself as one of the top American-based workwear brands since the late 1800's. The sub-brand, established almost 100 years later in 1989, has the same workwear style but with a hint of streetwear aesthetics incorporated into the brand's coveted pieces.
This capsule includes the ever-classic Chase Beanie in 'Brown' and 'Black', American Script T-Shirts in 'Black' & 'White', American Script Sweatshirt in 'Black', the Leopard Shirt in 'Yellow' and most notably the OG Detroit Jacket in 'Yellow' and 'Black'. The OG Detroit Jacket in 'Black' features the unique leopard print inside of the classic Carhartt silhouette, whilst the 'Yellow' OG Detroit Jacket is an inverse of the 'Black' with the bold leopard print on the outside.
Check out the collaboration's look book and products below.
Available now at JUICE Causeway Bay and online at JUICESTORE.com.  
OG Detroit Jacket - Yellow
Leopard Shirt - Yellow
American Script T-Shirt - Black
American Script T-Shirt - White
American Script Sweatshirt - Black
Chase Beanie - Brown
Chase Beanie - Black