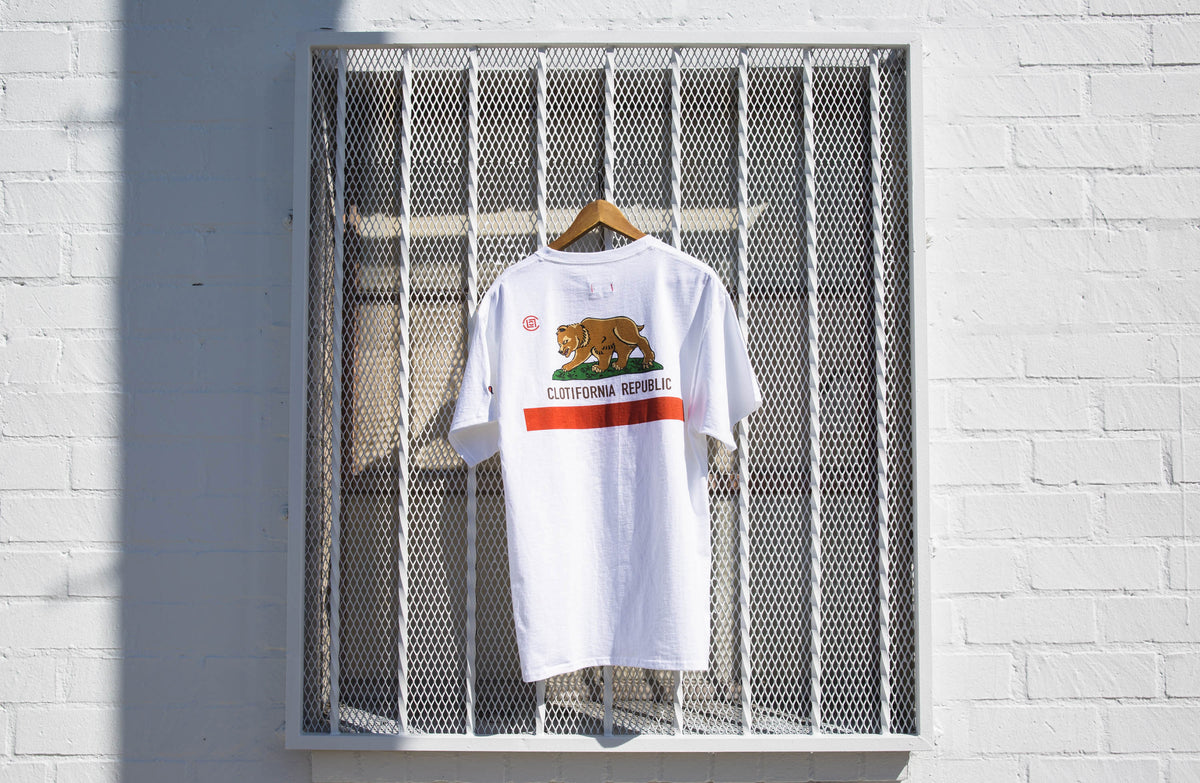 CLOT Releases Exclusive T-Shirt for Dover Street Market Los Angeles
Celebrating the launch of Dover Street Market Los Angeles, CLOT designed an exclusive, limited-edition T-shirt for the opening. The back graphic is a riff on the classic California flag, mixing it up by changing the California in the flag to say "CLOTIFORNIA. The front of the shirt features Chinese saying "Welcome to DSM Los Angeles." 
Already sold out online, check out DSMLA at 608-608 Imperial St, Los Angeles, CA 90021, USA.