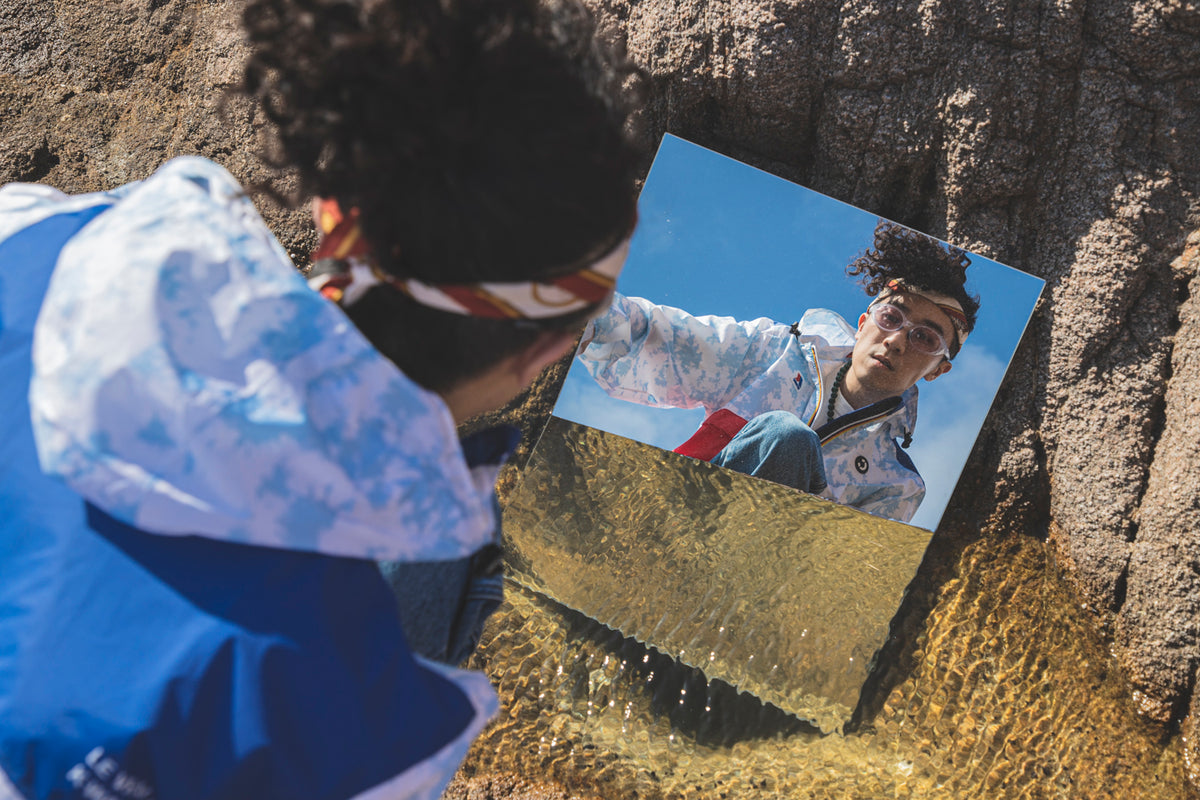 CLOTTEE & French Outdoor Brand K-WAY'S NEW "YIN YANG" COLLABORATION
CLOTTEE links up with heritage French outdoors brand K-WAY on a collaboration featuring some of K-WAY's most trusted and loved functional jackets. Inspired by its weather-proof functionality and versatility, the collection pays homage to the weather and its erratic changes with a blue tie-dye colorway reminiscent of bright, sunny days and a black tie-dye colorway inspired by rainy, moody weather. The collection explores the concept of yin and yang with opposing ideas but a full collection that is balanced and equal, representing both the good and the bad and also CLOT and CLOTTEE's mission of bridging the East and the West. 
The collection features two classic K-WAY styles - the Le Vrai 3.0 Claude and Le Vrai 3.0 Leon. Both are constructed from durable nylon and ready for any adventure. Both can be packed away into bags for utmost versatility. 
The campaign is fronted by rapper-producer Dough-Boy, a stalwart in the Asian hip-hop scene and someone who has also aimed to bridge the East and the West. Dough-Boy's versatility and time in the rap scene makes him a perfect spokesperson for the new collection, as the collaboration features long-lasting pieces made to withstand all types of wear. 
Spanning four different SKUs and two different styles, the collaboration will be available exclusively on the CLOT TMALL platform on October 30, 2020.

100% rupture resistant nylon: breathable, windproof and rainproof



Bungee cord adjustable hood and logo detailing


Ventilation detail on the back


Convenient and storeable design