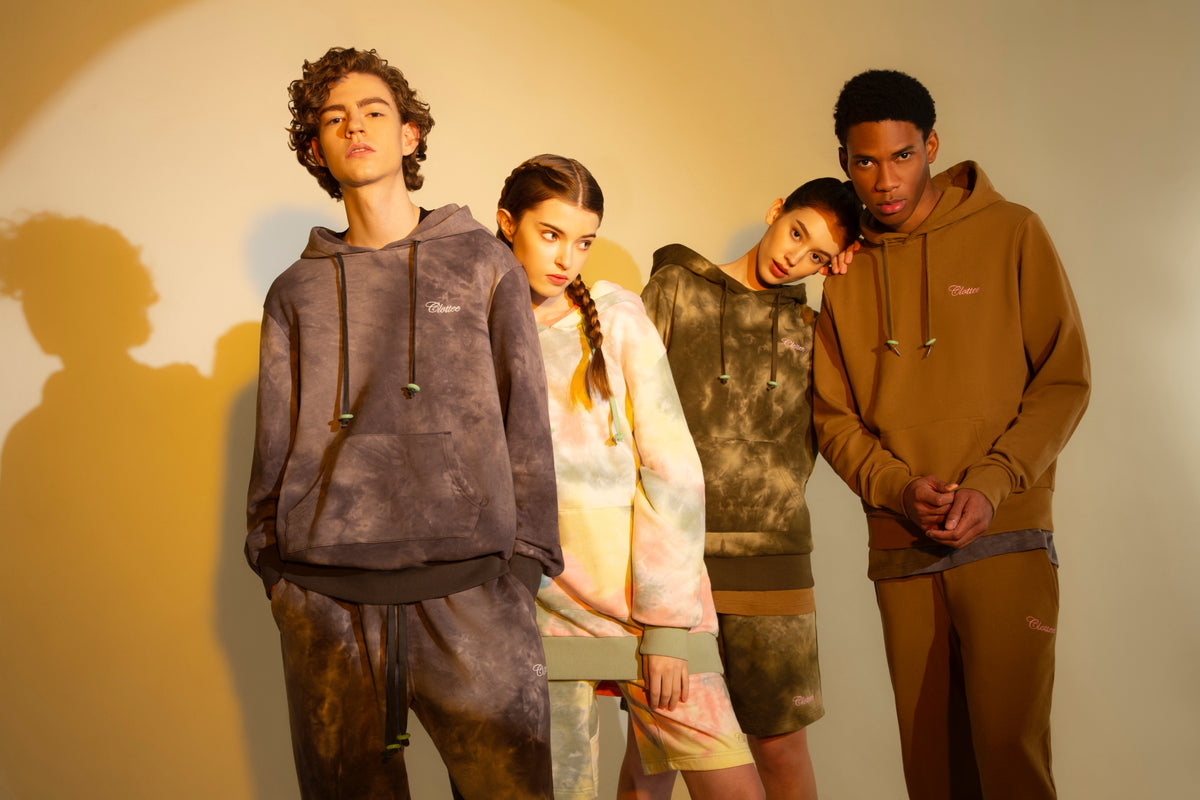 CLOTTEE Spring Summer 2022 brings jade-inspired easy essentials for all
CLOTTEE, the diffusion label of streetwear brand CLOT, presents a Spring Summer 2022 collection of easy wardrobe essentials, inspired by the stone of jade and its significance in Chinese culture stretching millennia.
Treasured for its beauty, durability, and rarity, jade was considered a heavenly gem and a symbol of eternity by ancient Chinese emperors. It was commonly carved into sacred ornaments believed to possess the power to avert evil and foster good fortune—a traditional practice that continues even today. For the Spring Summer 2022 season, CLOTTEE pays tribute to this crucial cultural touchstone of China with a ready-to-wear collection featuring a range of easy wardrobe basics inspired by the heavenly jade.
Coming in a line-up of style essentials including tees, sweatshirts, pants, hats, and more, CLOTTEE's new seasonal collection focuses on minimal aesthetics and a clean silhouette suitable for everyday layering, with added details for an intricate and distinctive touch. The henley and raglan polo shirts, for example, come with traditional button knots drawn from ancient Chinese attires. Meanwhile, drawstring pieces such as hoodies, coach jackets, sweatpants, and shorts are all tailed with ornaments in the style of jade disc pendants—one of the oldest shapes and symbols for eternal life believed to bring luck and protection. Tie-dye, which mimics the mesmerizing, translucent properties of jade, notably dominate the collection, presented in the stone's extensive colorways including hues of green, purple, red, white, and black.
CLOTTEE Spring Summer 2022 collection is set to launch on 11 March 2022 at select JUICE locations worldwide and JUICESTORE.COM. Scroll down for a first look at the full range.
Selling Doors
JUICE K11 MUSEA / JUICE SHANGHAI (JULU ROAD) / JUICE CHENGDU IFS / JUICE GUANGZHOU/ JUICE LOS ANGELES / JUICE TAIPEI / JUICE TAICHUNG / WWW.JUICESTORE.TW / WWW.JUICESTOREUSA.COM / WWW.JUICESTORE.COM / JUICESTORE WECHAT MINI PROGRAM
Tees
Polos, Henleys and Half-zips
Hoodies
Sweatshirts
Shorts
Sweatpants
Jackets
Hats
Socks