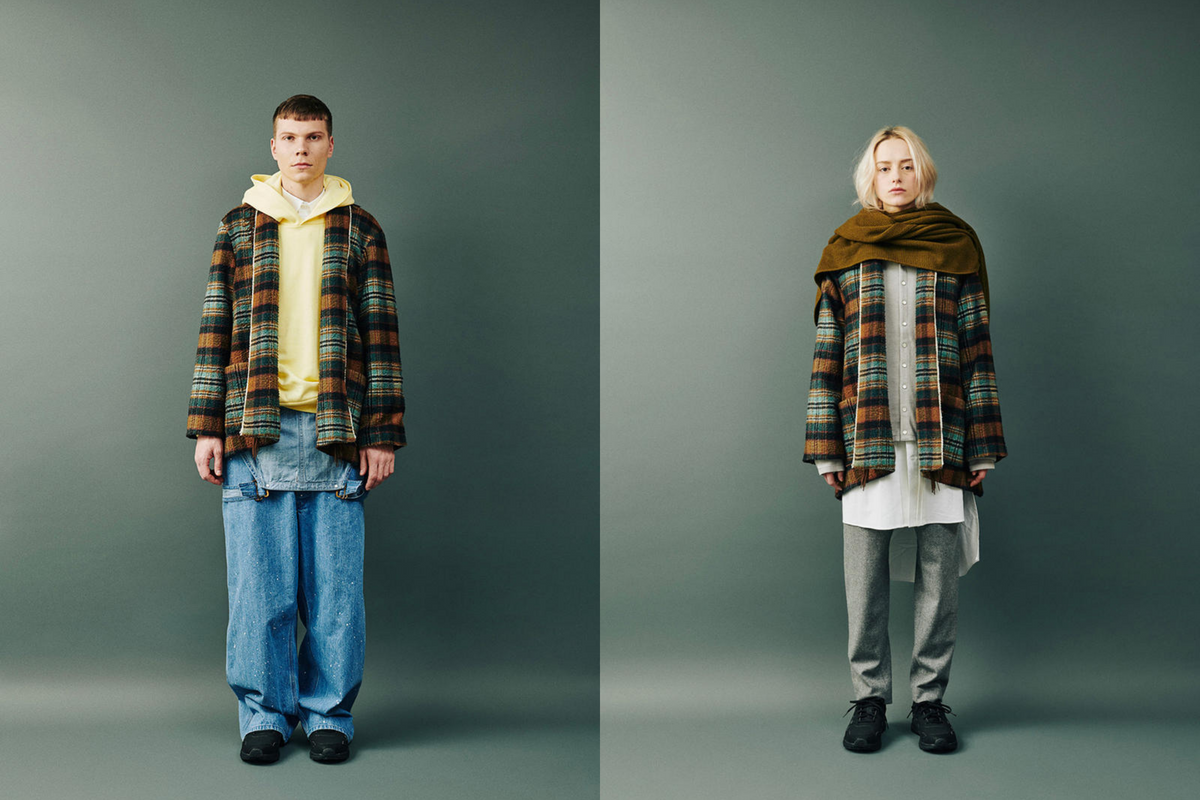 DIGAWEL Redefines Our Experience for Fall/Winter 2019
Digawel has become a staple for fashion enthusiasts who follow Japan's flourishing design scene. The brand was founded in 2006 by Kohei Nishimura and has since maintained a low profile, focusing their efforts on curating a unique brand experience that encourages greater interaction. Nishimura's work takes inspiration from aspects of everyday life and reveals that these influences are always evolving. Nishimura wants the wearer to interact with his brand on a more experiential level, he elaborates "I hope that customers take our products on hand to personally experience what I mean, the result is much more effective than words and advertising" alluding to the personal experience consumers have when physically interacting with his designs, this is evident through look and touch - each piece is carefully constructed with quality materials and follows principles of Japanese design. By creating blank canvases, the wearer is given the freedom to define their experience. The designer places emphasis on the deliberate use of patterns, unisex silhouettes and high-quality garments that appeal to our senses and leave room for unique styling possibilities.
This Fall Winter 2019 collection presents elements of East-meets-West, featuring a mixture of tailored styles that are layered with oversized silhouettes. The styles feature details that elevate the designs, paving the way for a new approach to streetwear. These are further defined by details that like an oversized embossed buckle belt, oversized hoodies and overalls, elongated denim shirts and plaid.
Select items from Digawel's Fall Winter 2019 collection are available at JUICE Causeway Bay and online!
Photos from: Digawel