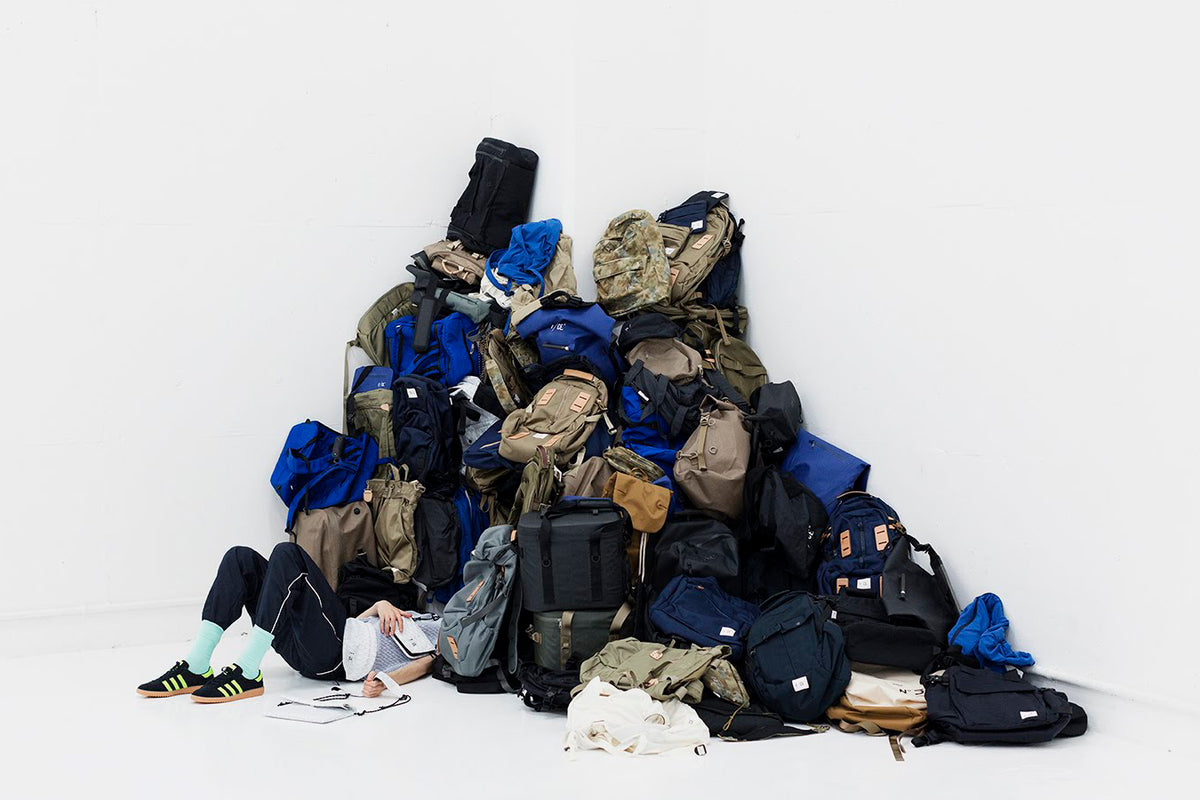 F/CE. Will Lead You on Your next Adventure
You can learn a language your whole life, but you'll never really understand the culture until you've fully immersed yourself. This is the exact attitude that Japanese brand F/CE. holds. Each of their collections are inspired by different cities around the world, bringing in historical and cultural inspirations into each piece. This time around, F/CE. heads to France, literally.
Each season, the F/CE. team chooses a country that will serve as the inspiration for an entire collection. They then physically visit that nation to absorb all aspects of the culture and lifestyle, including everything from art, music, and architecture, to nature, geography, and townscapes— all of which ends up being translated into F/CE. designs.
In the past, F/CE. has visited Switzerland, Cuba, Ireland, and Germany. For their S/S 2018 and A/W 2017 collections, they took direction from "the French Republic," visiting Paris and various cities along the Côte d'Azur. The outcome is a collection of baggage clad in a palette of military colours like black, ash grey, olive green, Coyote brown, camouflage, navy blue, and a stand-out French blue.
The products are definitely stylish, but functional as well. With direct cues from military, safari, camping, and construction, F/CE. has mastered the combination of utilitarian function, convenient organisation, precise specifications, and comfortable durability — often opting for lightweight materials and abrasion-resistant technical fabrics.
 Most of their bags are made with Cordura© 500D grosgrain ripstop fabric, while some are even made with Cordura© 1260D ballistic fabric. Each item is treated with a Teflon™ coating that repels water and protects from soil, stains, and spills.
Since visiting Ireland in 2015, F/CE. rounds out every collection with a visual tome called Become Your Roots by photographer Takahiro Otsuji (@photsuji).
F/CE. (pronounced F-C-E) was established as Ficouture in 2010, but underwent a rebranding in July 2016 and decided to borrow only those three letters from their original name. Even though the name has changed, they haven't changed their core concept. Rather, it was necessary to evolve and elevate themselves to a newer and deeper feeling. F/CE. hopes you can share with them this profound emotion in your daily lives, and use their products wherever your future may take you.
Items from the F/CE. Spring/Summer 2018 collection drops tomorrow 03 May 2018 at select JUICE locations and here at clot.com.