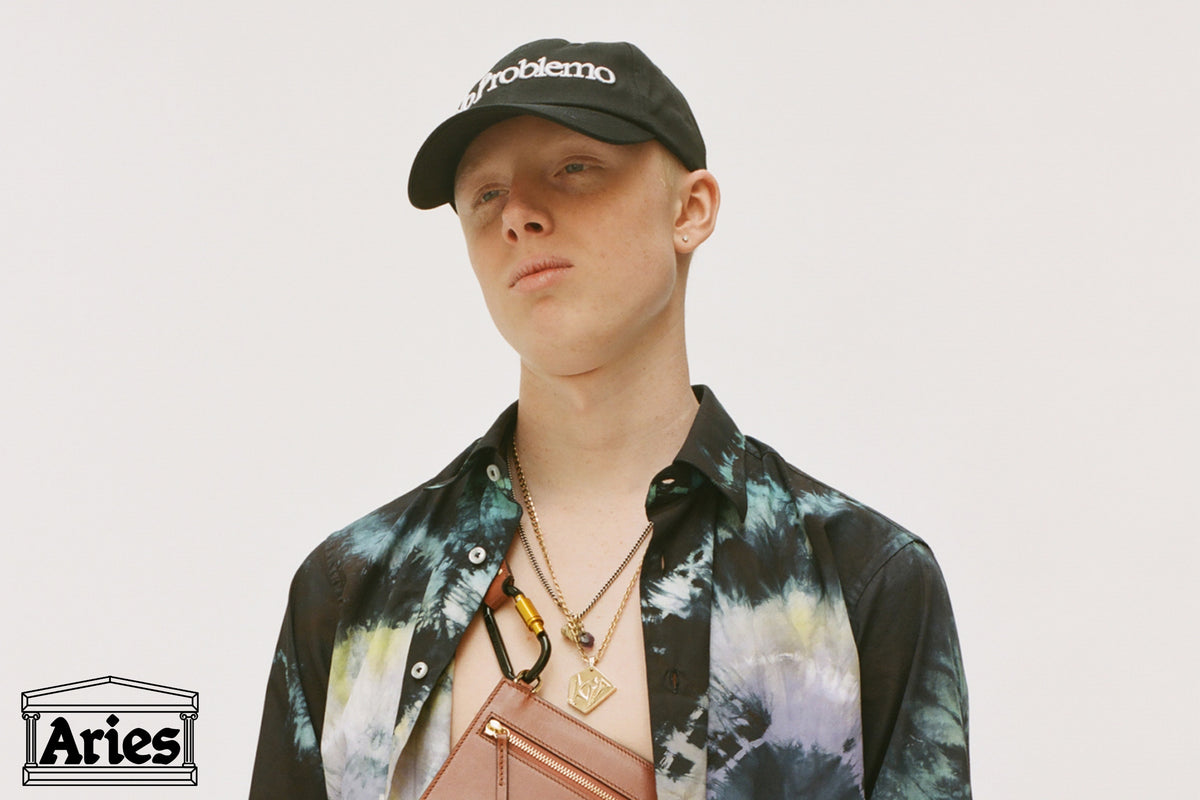 FIRST LOOK: ARIES Spring Summer 2021 Collection
British streetwear label ARIES has announced the release of its '90s-inspired Spring/Summer 2021 collection. The brand's lookbook highlights its unisex apparel with outspoken graphics featuring heavy tie-dye silhouttes, psychadelic shirts, and even skate/surf-influenced pieces. The pieces were worn by a varied bunch of individuals/creatives, as well as featuring artist and musician Lava La Rue.
The collection's offerings include shirts, t-shirts, shorts, socks, and hats. A prominent theme in this lineup and past ones, was the use of the "No Problemo" slogan, which has seen itself placed upon different attires in past seasons, this time being an imprint for comfort wear like socks, caps, and sweatshirts laced with psychedelic styles. The shirt and shorts combination uses unique hallucinatory graphics with vibrant colors of green, yellow and blue, layered over a black silhouette. Notable pieces include the lively zebra-print socks which come in three different colors, as well as the paisley bowling shirt in a navy colorway.
Available now in-store at JUICE K11 Musea and online at JUICESTORE.COM!
Check out the brand's lookbook below!