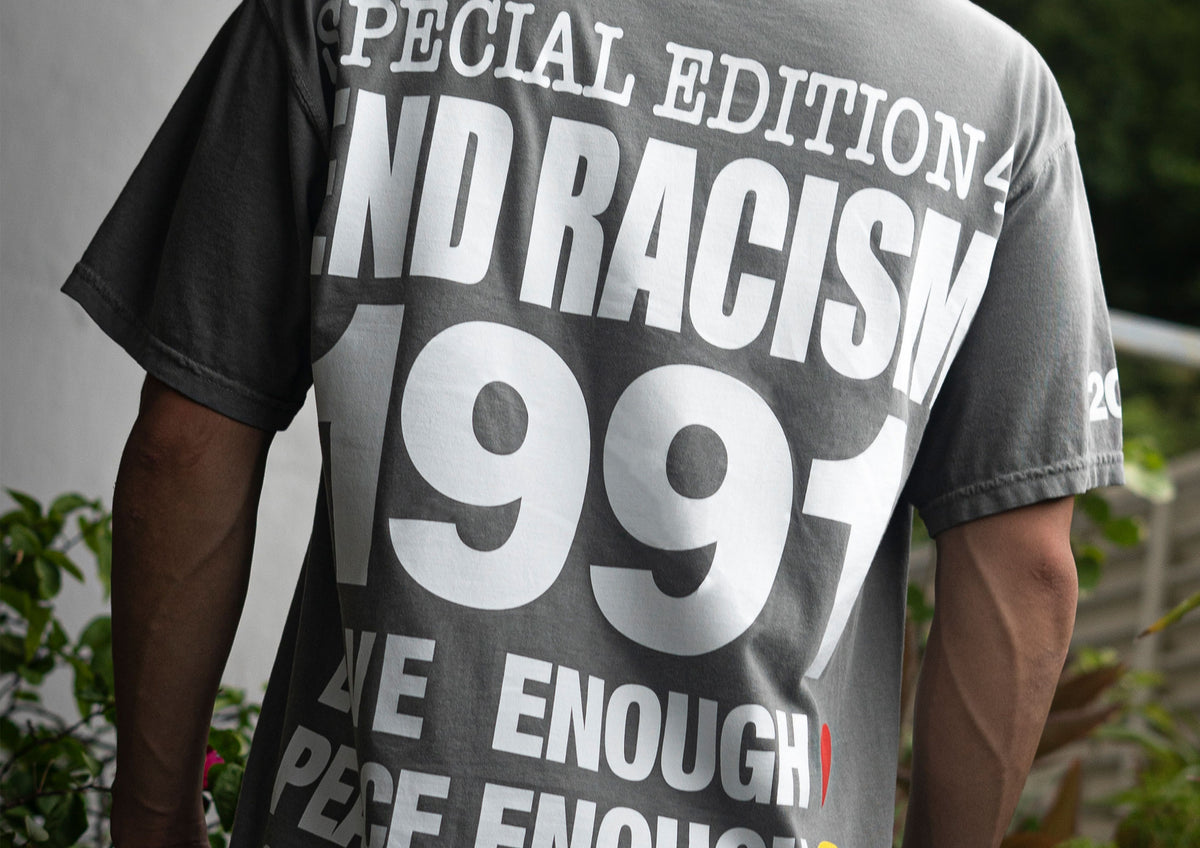 Infinite Archives revives a special piece in solidarity against racism
In the first week of March 1991, the world watched the LAPD savagely thrash and beat Rodney King. Japanese-based fashion designer Hiroshi Fujiwara, in response to the vicious act of police brutality & prejudice, decided to deliver to the public a special END RACISM design piece in solidarity against these heinous acts. The design then came back revitalized by Atsuyo Kitano as a result of the unjust discriminatory killings of Michael Brown and Kimani Gray by police.  
In 2017, GOODENOUGH officially ended. Hiroshi then decided to collaborate with, founder of fashion label Infinite Archives, Easy Otabor. Based on mutual solidarity against systemic racism and police brutality, the release was a reminder to the world of inequality and abuse of power by the ones who were meant to protect us.  
Infinite Archives will release the END RACISM piece in Grey, with proceeds going to Theaster Gates' Rebuild Foundation located in Chicago, Illinois. Its mission is to rebuild and revitalize underinvested neighborhoods in the area and to incite movements of community reinvigoration that are culture-based, artist-led and community-driven. 
Available at JUICE Causeway Bay, K11 Musea and juicestore.com.
Black Lives Matter.