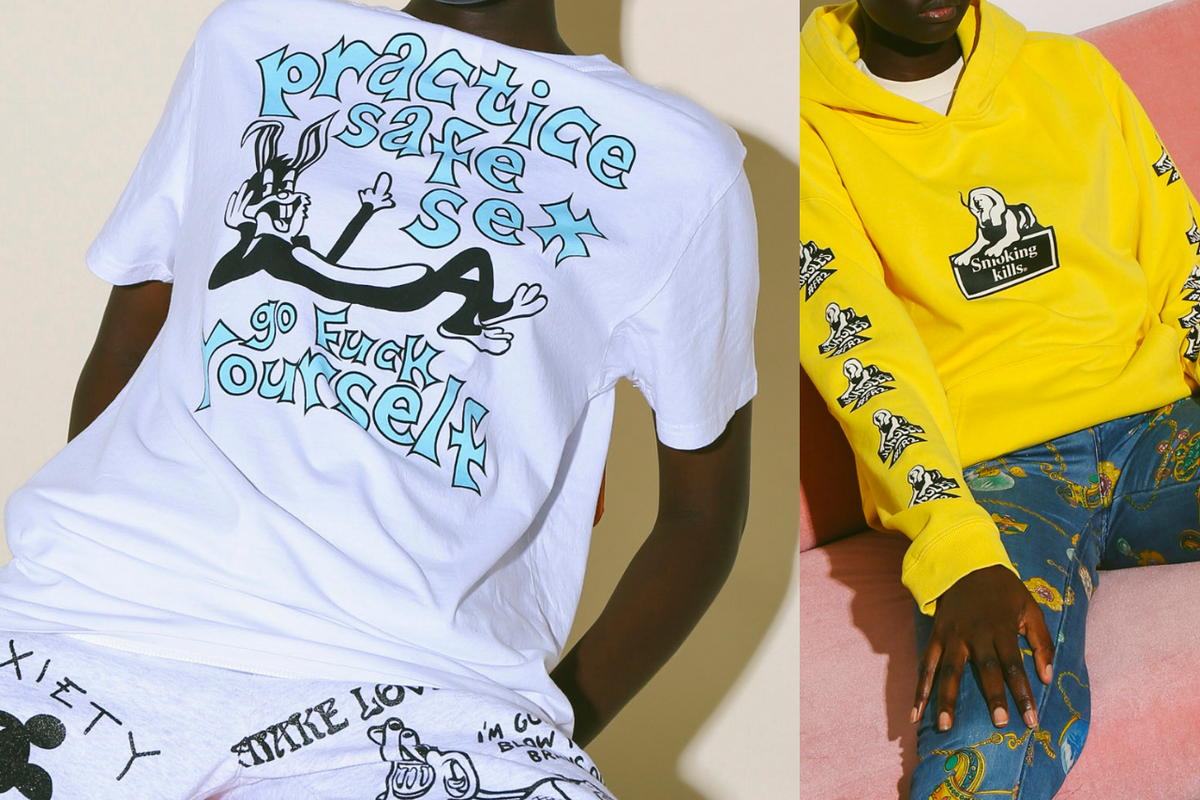 Australian Streetwear Brand Jungles Presents New Collection and Fxxking Rabbits Collaboration
"Too punk to be a hippy, but too hippie for punk. Jungles sits somewhere in between."
Melbourne-based clothing label, Jungles Jungles, expresses designer Jack Ferguson's anti-establishment attitude through slogans, vintage dyes and bold graphics that says 'who gives a damn'. Aesthetically influenced by punk flyers and album covers of the '90s, the brand plays with rebellious and fun motifs like skulls, sphinxes and notable pop culture rabbits giving the middle finger.

In an interview with TEO magazine, Jack reveals "The Jungles brand represents a willful disregard for convention. We take a punk attitude to everything we do and we are anti-capitalist, D.I.Y, freedom artists."

The print-based label recently collaborated with Japanese brand, Fxxking Rabbits, for their SS19 capsule collection, blending #FR2's bold graphics with Jungle Jungle's unconventional style and attitude.


NATAS SPHINX L/S T-SHIRT (BLACK) / THIS ONES FOR YOU T-SHIRT
Click HERE to shop the Jungles Jungles products and check out the new arrivals with #FR2 at the JUICE online store.
Images from Jungles