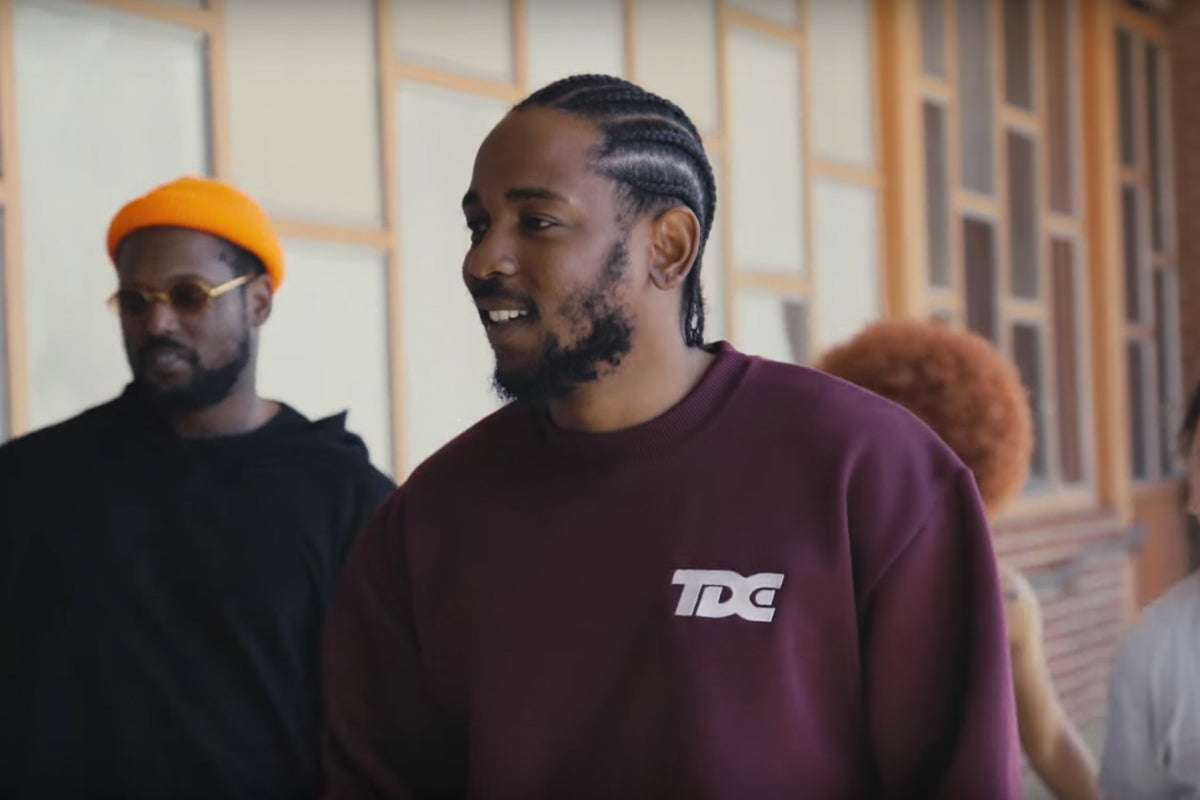 Kendrick Lamar and the Top Dawg Crew Go for Gold in 2018
These days, it isn't often, or even likely, that a hip-hop collective is able to steamroll into the new year and completely dominate an entire industry, but that's exactly what TDE (Top Dawg Entertainment) seems to be doing. Let's recap: superstar singer SZA rolls over into 2018 still ablaze from her debut studio release Ctrl; TDE CEO Anthony "Top Dawg" Tiffith and Kendrick Lamar co-produce and release the film soundtrack for the February blockbuster Black Panther, featuring songs by Lamar, his label mates, and other high-profile artists; and most recently — on the exact same day, mind you — King Kendrick not only wins a Pulitzer Prize, but TDE announces their 2018 Championship Tour.
Just over a year ago, Kendrick Lamar dropped his fourth studio album, DAMN., and it seemed that for a split-second, the world stood still. It has already been certified double platinum in the US; it was the number one album of 2017 on the year-end charts as determined by Billboard; and it won the Grammy for Best Rap Album back in January. Already with a monumental repertoire, Kendrick Lamar continues to shape history by winning the 2018 Pulitzer Prize for Music for DAMN., "a virtuosic song collection" that succeeds in "capturing the complexity of modern African-American life." In doing so, K.dot becomes the first musician beyond the jazz and classical genres to be granted the legendary award. 


Then, on that same day, Kendrick's label TDE released a promotional video for their fast-approaching 2018 Championship Tour. All four members of the Black Hippy crew, SZA, Isaiah Rashad, SiR, and Lance Skiiiwalker all make appearances in the short film. However, of those members, Zay is the only member not officially listed on the tour playbill. He's probably just in grind mode since his third album is set to release this year, but it's suggested — and we hope — that he will still make surprise stage appearances in select cities.
With screenplay centred around sports, ScHoolboy Q, Kendrick, Zacari, and Isaiah all take on coaching roles for SZA, Jay Rock, Ab-Soul, and Lance Skiiiwalker, respectively. SiR was meant to link up with Zac and Soul but was misled and ended up lost in Arizona. The comedic clip gives us a glance at all the artists' acting abilities — save SZA, who didn't speak a single word, yet somehow remains captivating. After all, Kendrick did proclaim his interest in appearing in the Black Panther sequel.
The 29-city tour kicks off in Vancouver on 04 May, cruises the west coast, swoops to the south, and brings it back to the beast coast to conclude in Pittsburgh on 16 June. Watch the promo video below, and be sure to add your city's show date to your calendar.