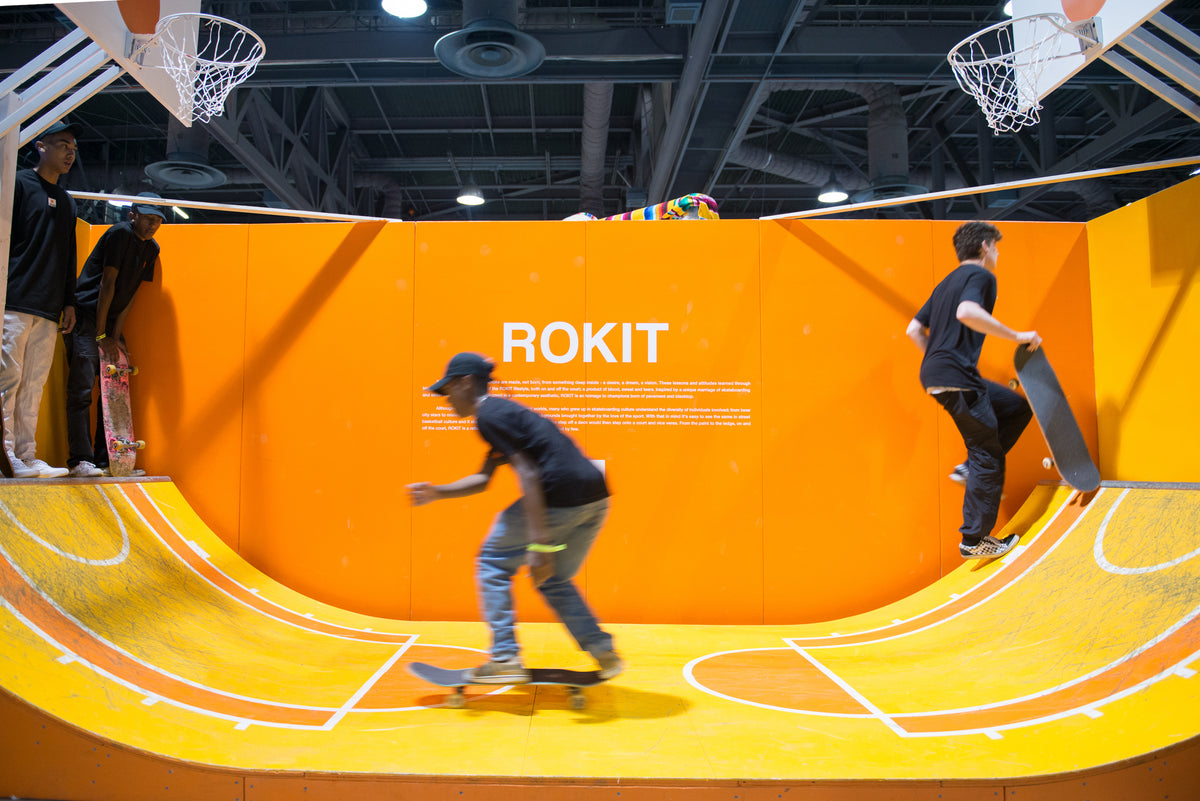 Kickflips and Slam Dunks - ROKIT
Creating your own brand today seems a whole lot easier compared to the days when streetwear first became a cultural phenomenon. There's no shortage of young creatives with lofty dreams and concepts, hoping to leave their mark on the totem poles of fashion. Still, it takes a distinctive edge, especially now, for an idea to stand out amongst the sea of logos and products within the category.
For Nico Guardalabene, Bam Barcena, and Ryan Barcena, they found their edge through skate and basketball. Both are usual suspects when it comes to inspiration for streetwear, and brands like Palace or Pigalle have become the apparel embodiment of the lifestyle and culture surrounding each topic. Putting the two together is a different story, and no one has so eloquently encapsulated both concepts the way ROKIT did - with highly minimalistic and stylized designs.


Ever since the brand's AGENDA debut in 2016, the brand has worked with heavyweights from both spectrums; from their collaborative capsule with PLEASURES to the Kyrie 5 they designed for NBA's All-Star Weekend. Shop a curated selection of their latest products online now here.
Photos by: ROKIT, Nike, Hypebeast, HUSH Weekly