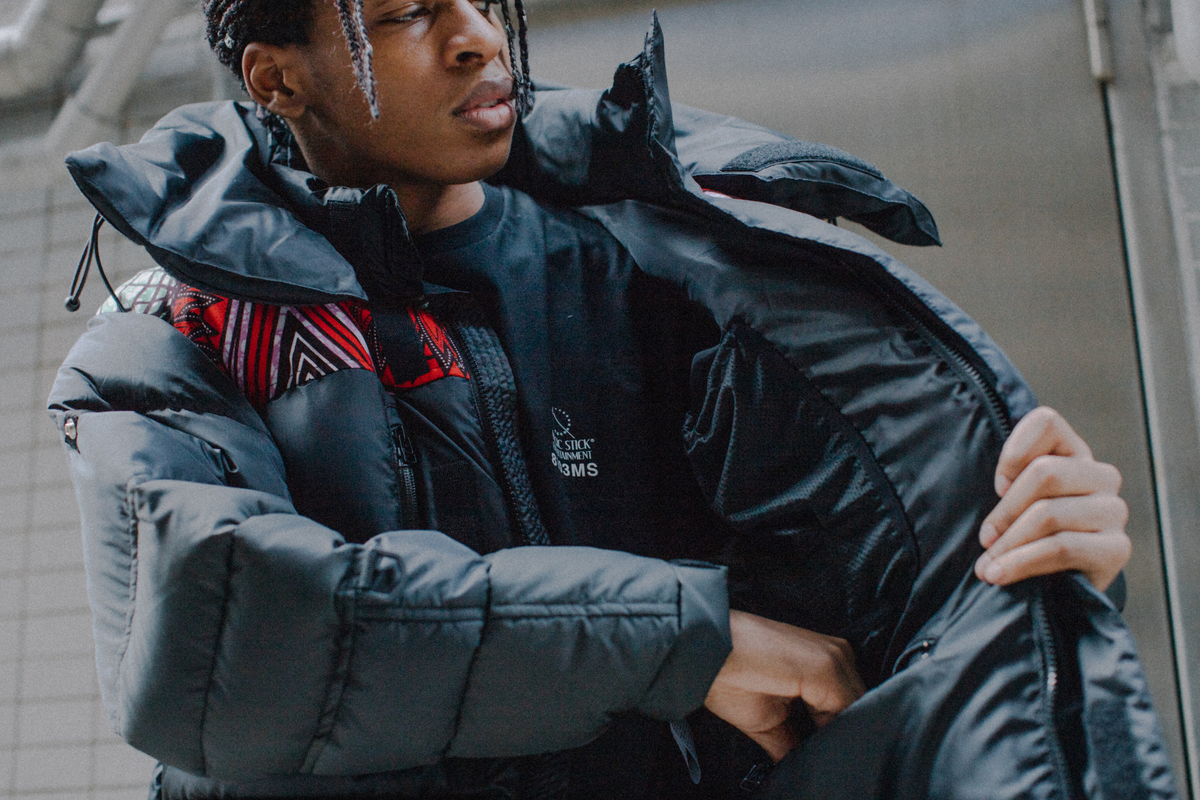 MAGIC STICK's Second Release From Fall/Winter 2020 Collection!
This second release from MAGIC STICK's Fall Winter 2020 Collection further accentuates the idea of traditional-style tech-wear from its previous release. Sticking to its "RESONATE AFRICA" theme, the Neo African Puffer Jacket, Neo African Classic Pants keep the wearer warm and resonate a traditional attitude from its unique patterned design and vibrant colors of orange, black, white and purple.
The bottoms grasp the ancestral design with colors of multi-varied green, orange, and purple. The jacket piece uses a utilitarian design with pockets on the inside for functionality as well as straps as an alternative to wrapping the jacket around the waist. The final piece of the collection is the Grizzly Bomber Jacket which keeps the brand's tech-wear attitude whilst using pastel colors of warm blue, purple and brown soft wool material to incite a comforting feeling for the winter time. 
Check out the second release below!
Available now at JUICE K11 and online at JUICESTORE.com!