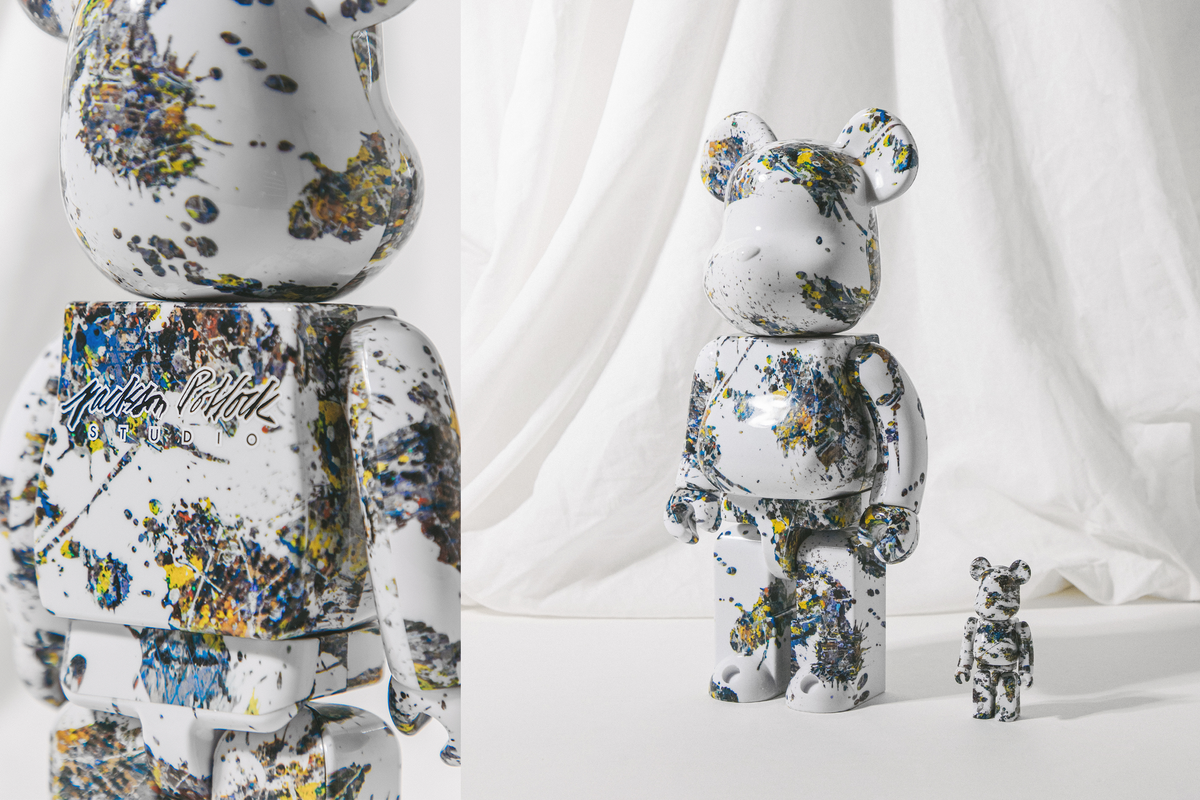 MEDICOM TOY'S BE@RBRICK AND ITS HOMAGE TO VISUAL ARTISTS: JACKSON POLLOCK
Medicom Toy has not been one to shy away from collaborations with exclusive artists and has been taking dips in the pool of artistry for some time now. Collaborations with artists and their estates include KAWS, Jean-Michael Basquiat, Keith Haring, Steve Harrington, and now featuring a release with the Pollock-Krasner House on a limited edition set of Jackson Pollock BE@RBRICK collectibles. It is without question that the collaborations between Medicom and these art houses has created a merger that has fused the idealisms of artistry and street fashion into pieces that people of both genres can enjoy.
The piece succeeds versions of 100%, 400% and 1000%, armed to the teeth with the late artist's famous 'drip paintings' in the note-worthy abstract expressionist style. Hailed as a master of his signature drip technique with florsent aluminium paint has meant that Pollock created some of the most original bodies of work of the '40s, which were absorbed and inspired by his surroundings.
Take a look below for some looks of the stunning collaborative piece! 
Available online Thursday March 4 at JUICESTORE.COM!