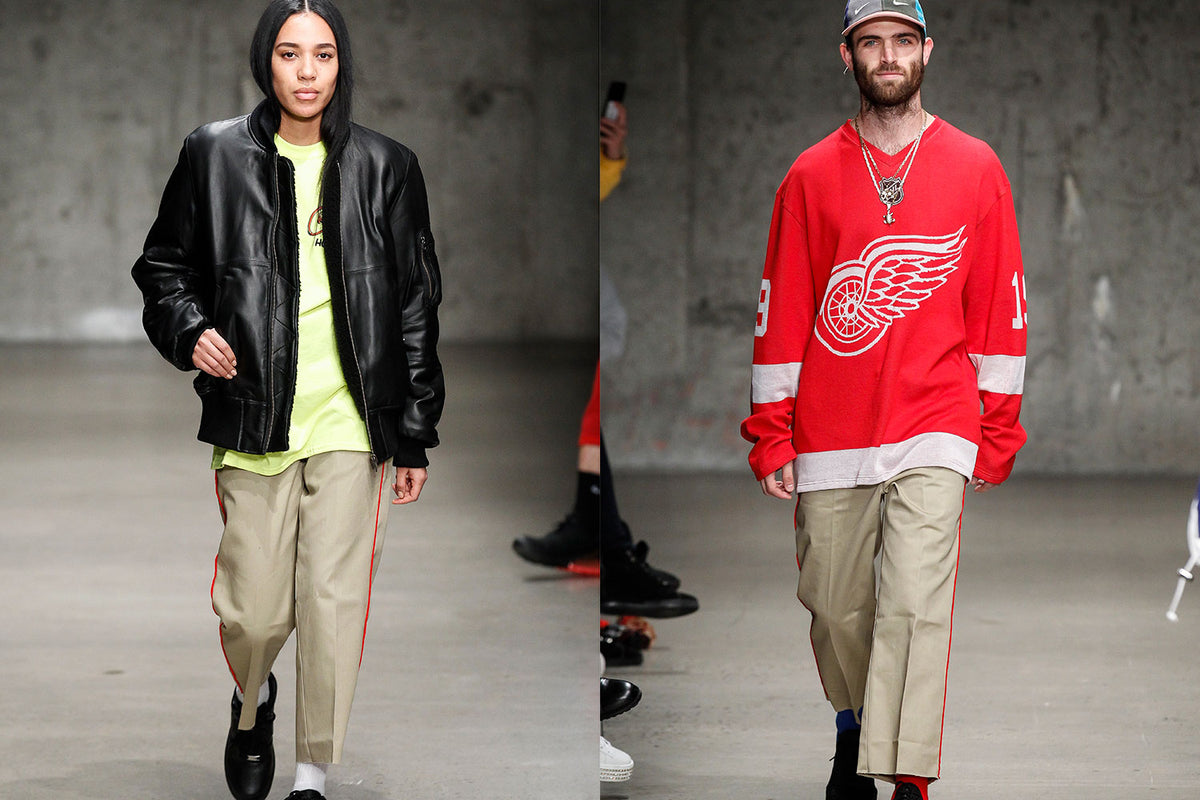 Mediumrare Brings Back Elements from the 80's
"Medium rare" probably reminds you more of a juicy steak, rather than a Japanese brand made famous through customizing luxury handbags. Well, the link between steak and the brand isn't actually too far-fetched, as Asobu Yoda, the CEO of Medium Rare Product, actually wanted to create a brand that reflected the popularity of a medium rare steak. Yoda wanted to find a way to give new life to second-hand goods, making them "brand new" again, but he wanted to give every customer the feeling of getting a piece of steak that was cooked to their perfect specifications. 
Back in 2016, Asobu Yoda was in the vintage item trading business with his father Tatsugo Yoda, the designer and founder of Aloha Rag. Familiar with vintage items, the Japanese designer started his company by gathering vintage bags which he then customized with his own ideas. In addition to Yoda's bags making it on the runway at Paris Fashion Week, his customized Louis Vuitton Speedy bags have been seen on celebrities like Beyonce and Kendall Jenner.
Following Mediumrare's Fashion Week debut, the brand continued to work with boutiques such as Maxfield in Los Angeles and Montaigne Market in Paris. The brand's collaborations began with Zanabayne which led to an increase of offers from other boutiques around the world.
While the Japanese designer is known for his customized pieces, he has now launched his very own line of apparel. "I wanted the brand to be known on its own, so launching my own apparel was the next step," said Yoda. Every piece in the line is manufactured with Japanese fabric and sewed with Japanese technology in an effort to incorporate the brand's Japanese DNA. 
Mediumrare aims to mix street culture and contemporary silhouettes from the 80's to create their own unique vibe. CLOT's most recent collaboration with Mediumrare consists of Dickies work pants that are embellished in 4 different colors. "Dickies' 874 silhouette was popular in the 80's, and it's popular now. But I wanted to update it for modern day so I added piping on the side to make it unique."
In addition to the collaboration, CLOT's online store has also launched Mediumrare Product's own line which includes a variation of tees, hoodies, and track pants. Yoda imagines his products to be worn by those who like street culture regardless of their age or gender.
As of now, Yoda is focusing on creating new pieces for his own line, collaborations, and continuing to customize vintage items.