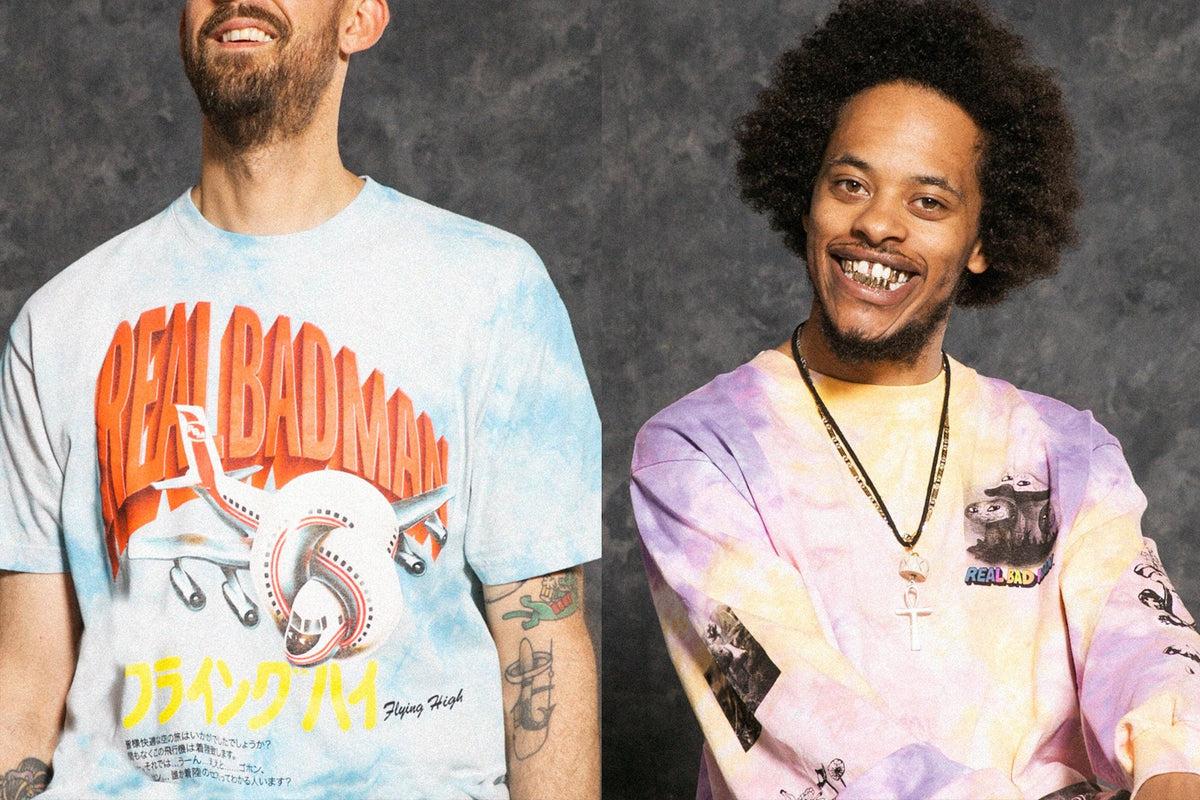 The Fake-Real LA: Season Four of Real Bad Man
Stüssy veteran Adam Weissman founded Real Bad Man to have complete artistic control over a product, but also to have some fun and create something unassuming - think bootleg merchandise for his favorite bands. As bizarre and random the designs may look, they represent LA depict a slice of the city that's just as authentic as the Lakers, gang culture, and Hollywood. With their latest season four offering, you can see that the brand has continued to evolve, but the quirky graphics and weird references are still very much the primary source of influence.
One of Real Bad Man's most recognizable visuals is their logo - a shady figure slanging stolen watches - a recognition of how the brand repurposes unique graphics from cult classics of the past and pays tribute to streetwear royalty from the earlier days.


Wondering if Adam Weissman got any cosigns for his offbeat creations? Look no further than Real Bad Man's lookbook, featuring yearbook style photos of industry heavyweights like Union owner Chris Gibbs, Mid90s actor Sunny Suljic, producer The Alchemist, and photographer Atiba Jefferson, to name a few.
The latest collection will be available at JUICE K11 MUSEA starting tomorrow and will be available online soon! Scroll down to browse Real Bad Man's latest lookbook!



Photos by: Real Bad Man