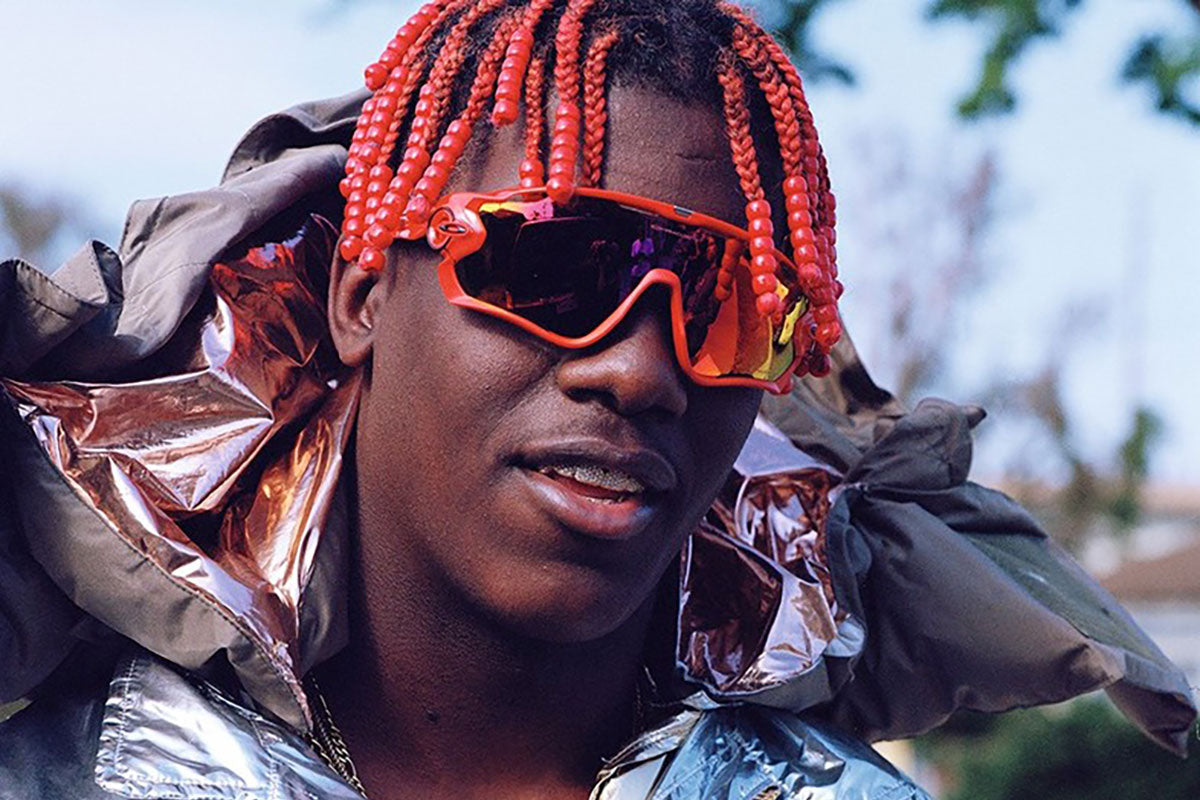 Oakley's Journey From Performance Wear to Fashion Statement
There's nothing better than seeing a trend emerge from a style that was once considered extremely unfashionable or tacky, but this is exactly what's happening with Oakley sunglasses - the reflective, athletic and almost gawdy shades are no longer reserved for dads, ski slopes or sports... it's become a staple in streetstyle images and frequently seen on the likes of Lil Yachty and Pharrell Williams. 
Founded in 1975, Oakley began from humble beginnings. Its founder, Jim Jannard, created something called the "Oakley Grip," a motorcycle grip constructed from a unique material created by Jannard himself. The unparalleled traction offered by this material became famous, and is still used on a number of Oakley products today - including its sunglasses. 
While Oakley's signature Frogskins style has long been a go-to for men, Oakley's wider range of performance-driven eyewear has suddenly jumped to the forefront of fashion. The Latch, Evzero, Radarlock, and Flight Jacket are most certainly making a statement. These sunglasses are sure to separate you from the crowd with sharp colors, unique shapes, and their reflective lenses. With different tints and cuts in order to allow athletes to play to the best of their ability, the shades are also doing the job of outfit enhancement by being the accent piece that gives your outfit just what it needs to top it off.
With the tiny sunglass trend fading away, it is no doubt that Oakley sunglasses will be this years summer staple.
A range of Oakley glasses are available now on CLOT.com and JUICE Causeway Bay.