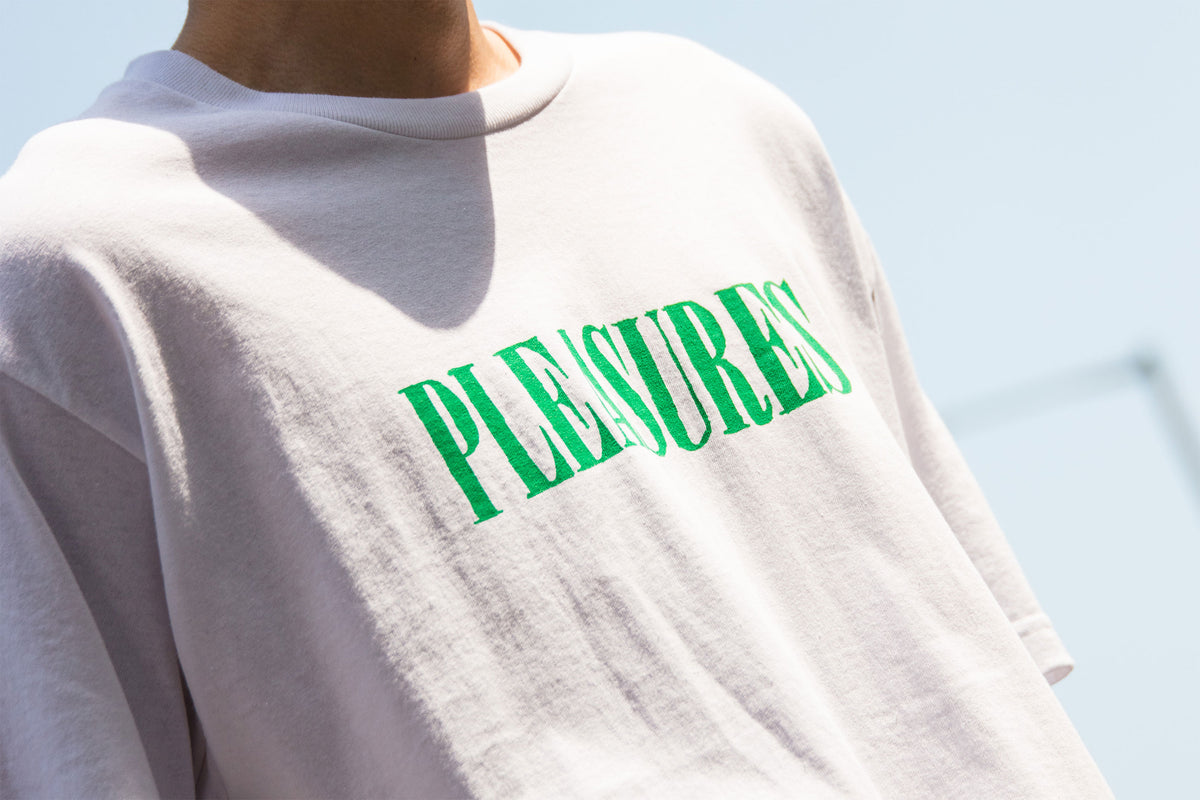 Outkast Collaboration in PLEASURES' Nostalgia-Fuelled Spring 2022 Release!
LA street fashion label PLEASURES has come back fiercer than ever with its newest addition to its Spring-Summer 2022 collection — featuring collaborative hits with iconic ATL-based rap duo Outkast and resident creatives DJ Healthy from Hong Kong and BrvinFreeze from Los Angeles — injecting their unique flair and concepts that shines through in the release.
Inching closer to the summer, PLEASURES provides more potent garment assortments based on self-expression. Dubbed "I'm not sorry now", the brand's newest collection displays new cut & sew detailing with a variety of specialized trims, top-quality embroidery, in-your-face graphics, and distinctive patterns.
In honor of the legendary duo André 3000 and Big Boi from Outkast and their influence on the hip-hop scene, PLEASURES showcases graphic heavy-weight tees paying homage to one of their ground-breaking studio albums — ATLiens. The collaborative garments with Outkast include the Vocabulary Tee in Black illustrating a monochrome image of the world-renowned duo at the front with must-know Outkast vocabulary defined at the back, and the ATLiens Tee in Black showcasing the ATLiens album cover graphic underneath bold namesake branding at the front.
PLEASURES has never shied away from its ethos of ironic, witty, and nostalgic motifs within pop culture — and it shows in each output — this new collection ties in the brand's vision with more heavy street graphics, thought-evoking emotional imagery, and its designated namesake logo littered through-out.
The whole release features a motley crew of different silhouettes, including t-shirts, pants, shorts, dad caps, and sweatshirts — all with their own specialized cut detailing. Some of the notable pieces include the Beauty t-shirt in black and white colorways, which features a locket with a picture of Mike Tyson's mouth and his distinctive gold teeth — alongside long-hand 'PLEASURES' namesake branding; BPMs in the Basement tee in pink, showcasing the brand's love for music culture — with "BPMs" meaning 'Beats-Per-Minute' in music slang, depictions of dancing characters, and playful typeface at the front and back.
Other must-see pieces include the Eternal Woven Easy Pant which is imprinted in a wavy floral pattern with embroidered branding at the back and the Omaha Knit Sweater which is crafted from Chenille woven fabric for a striped multi-color pattern and cut for a boxy oversized fit.
Take a look below for a rundown of PLEASURES' newest Spring-Summer 2022 selection, available now instore at JUICE K11 Musea and online at JUICESTORE.COM!