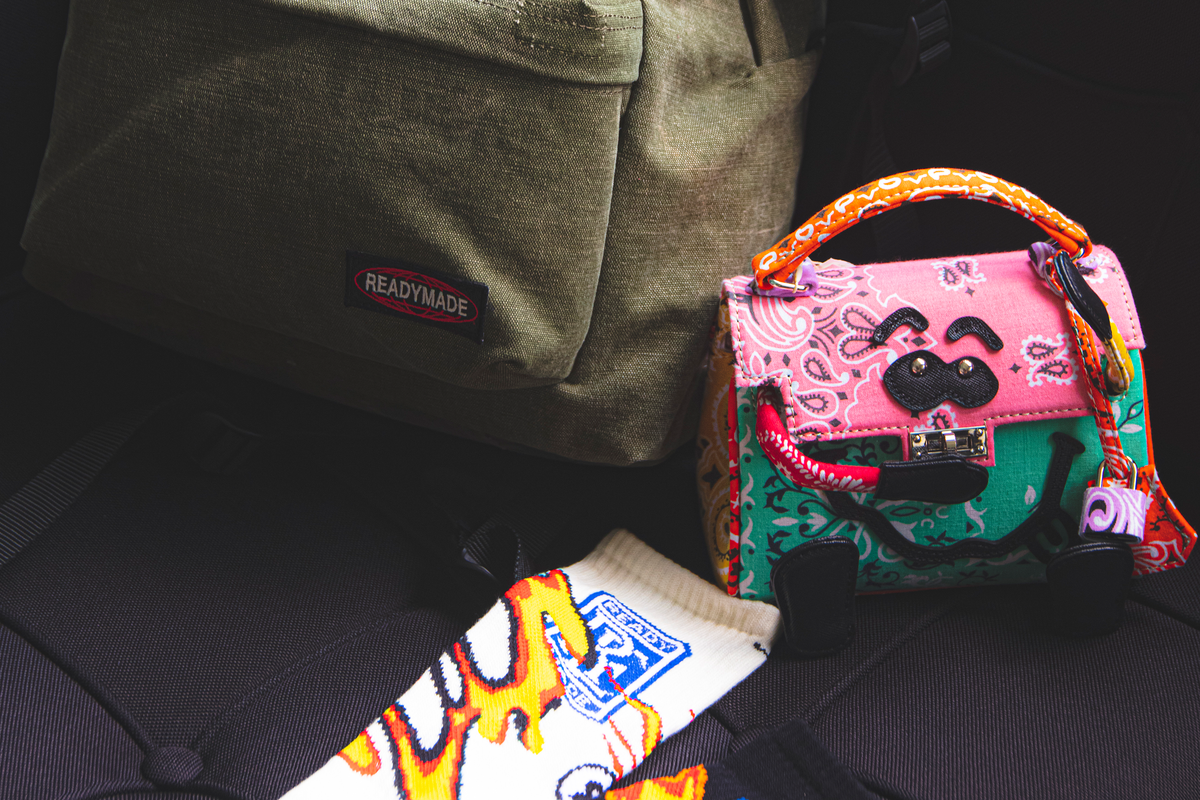 NEW BAG & ACCESSORY ARRIVALS FROM YUTA HOSOKAWA'S READYMADE!
Following the release of the READYMADE x Nike Blazer Mid, one of the most sought after shoes on the market, the brand has released a couple more accessory essentials ready for this coming Spring Summer 2021 season. Yuta Hosokawa, founder of READYMADE, has shown more of his vintage American-inspired style, putting emphasis on references towards American lifestyle brands, car brands, as well as using the ever popular paisley imprint prominent in '80s to '90s U.S. pop-culture.
The release consists of the Paisley Monster Handbag, the Backpack and Socks in 'Black' & 'White' colorways. The handbag is one of the more playful pieces to come out of the release, adorned with a 'monster' face along with arms and legs - the adorable piece comes in a multi-colored assortment of green, pink, red and orange paisley imprints. 
The backpack is seemingly one of the rarer items to come out of the selection, having used the classic US Military Duffle Bag Fabric that is prominent in all of Yuta's releases, the bag doubles as a shoulder bag from the strap that goes along the top of it. The final piece in the release include a pair of socks adorned with a reworked version of the famous Rolls Royce logo, the classic flame imprint and the brand's signature branding in bold. 
Check out the stunning pieces from the release below! 
Available now at JUICE Causeway Bay and online at JUICESTORE.COM!