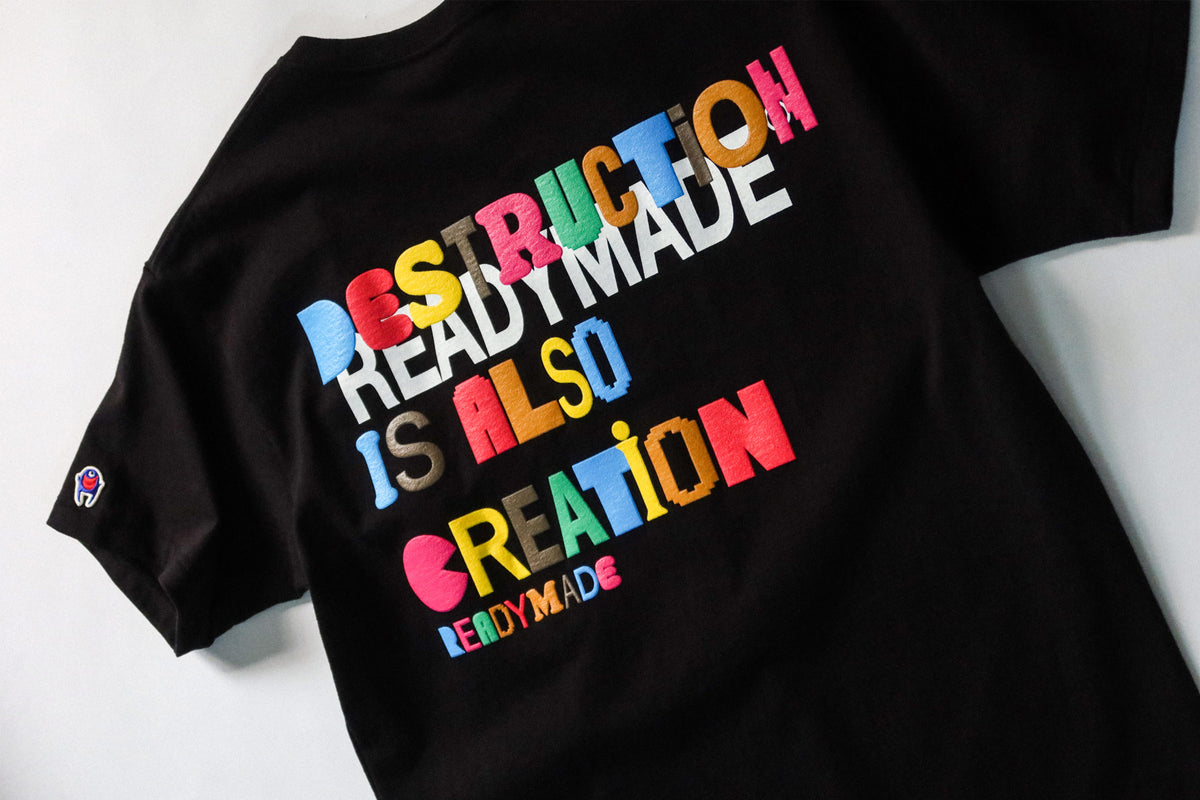 READYMADE Ladens Unorthodox Graphics With Ready-To-Wear Designs This SS21 Season
Following READYMADE's successful releases in its collaboration with Nike on a remixed version of Nike's Blazer silhouette and its previous exhibition of the Paisley Monster Handbag & Backpack. The brand has announced its newest releases, featuring a variety of pieces from the brand's classic most renowned accessories to more exclusive t-shirts with special imprint techniques.
Showcasing the Red Bandana Belt Bag and Large Gym Bag - crafted with repurposed high quality vintage materials, made to last. The Cold Banadana Easy Shorts come in three styles of 'Purple', 'Green' and 'Blue' - designed in a patchwork motley assortment of different shades of each hue, made as an homage to the vintage Americana style the brand consistently pays homage to.
Other more notable pieces are the t-shirts which celebrate French-American multi-hyphenate creative of the 18th century - Marcel Duchamp, and a redesigned imprint of the famous Leonardo da Vinci portrait painting of Mona Lisa - considered a masterpiece of the Italian Renaissance era. Both t-shirts are ladened with a puff print technique on the back, stating "I DON'T BELIEVE IN ART I BELIEVE IN ARTISTS" and "DESTRUCTION IS ALSO CREATION" respectively.
The final two t-shirts are the Collapsed Face T-Shirt, in which its design is a destroyed version of the classic Smiley - commonly seen in streetwear today. Coming in colorways of 'Black' and 'White', the prints use the puff print technique and also display the "DESTRUCTION IS ALSO CREATION" typeface.
Available now at JUICE Causeway Bay and online at JUICESTORE.COM!