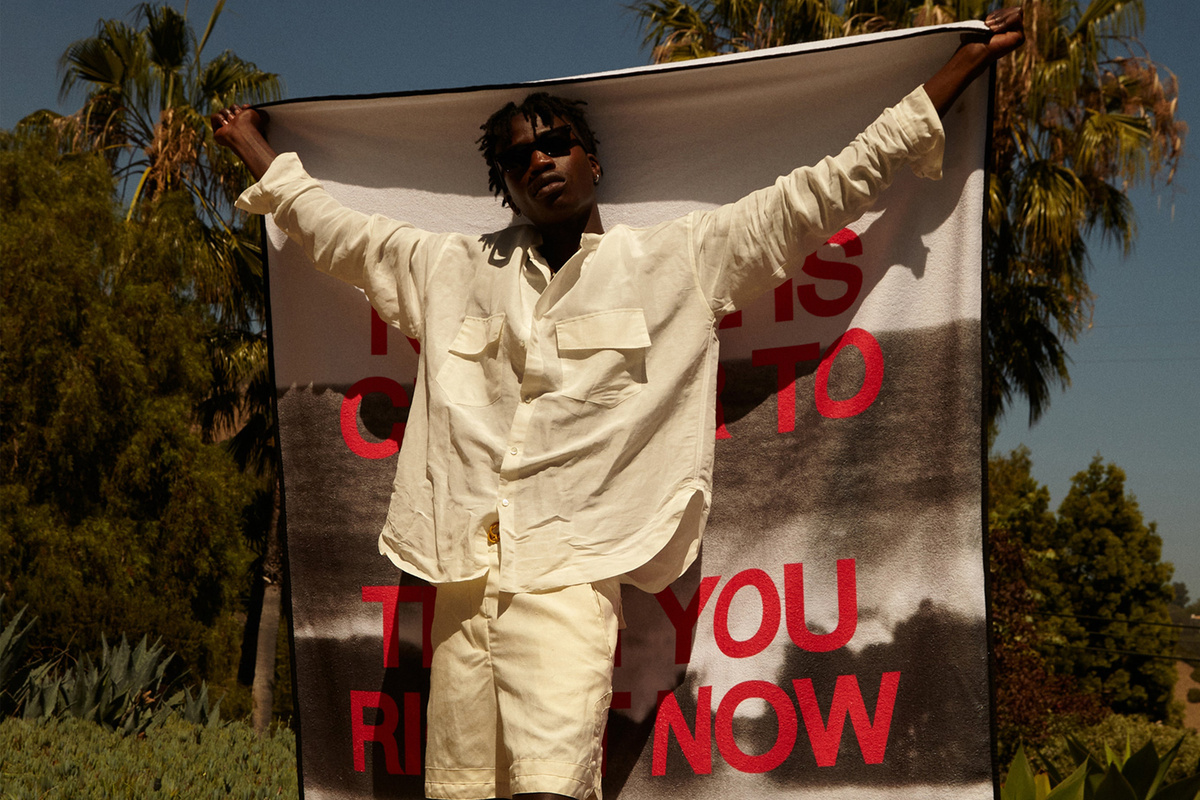 RHUDE SPRING 2021 "THE AUDACITY TO DREAM" HIGHLIGHT AND PRE-SS21 COLLECTION RELEASE!
RHUDE founder, Rhuigi Villaseñor, immigrated to the United States at the age of 11 from the Philippines. If that origin story doesn't scream 'East meets West', I don't know what does. Embodying the idea of the American dream, Rhuigi has redefined what it meant to be a fashion designer - with each collection coming out referencing his take on classic American heritage style growing up. He previously showcased this idea in the brand's Fall-Winter 2020 collection at Paris Fashion Week, as well as many others before. 
Now, the brand is back with more American traditional homages, inspired by the old-school eras. The collection, named "The Audacity to Dream", cites Rhuigi's journey as an immigrant from the Philippines to the United States. Now because of the COVID-19 Pandemic, travel restrictions, etc - the fashion designer took a halt on travel and decided to present his collection by-way-of short film. All of the looks were referenced from style icons within the '40s and '60s, one clear example being a reference to the old-school "greaser" look - adorned with a slick, black leather jacket and light-wash blue denim jeans.
Each outfit is accompanied by RHUDE branded Penny Loafers, a signature reference to its American heritage and versatility of the shoe. A majority of pieces designed is given a boxy look to them, from the shirts to the jackets, and even to the polos. Each give an oversized, heavier feel, yet come with a sense of comfortability.
Take a look at RHUDE's Spring 21 "The Audacity to Dream" look book below and check out JUICE Causeway Bay and online at JUICESTORE.com for RHUDE's pre-spring 21 collection!