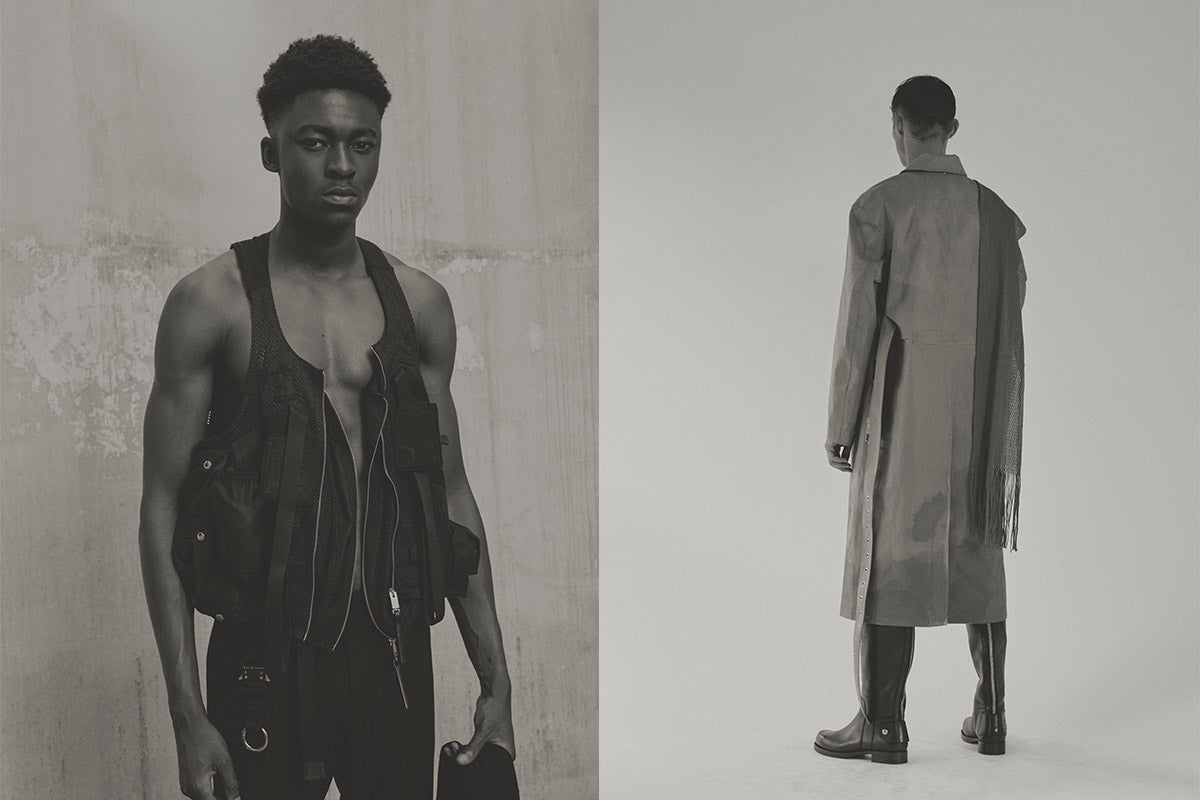 TACTICAL AND TECHNICAL WITH ALYX FOR SPRING
Through the finest fabrications and details in the new men's Spring Summer 18 collection, titled "Halcyon Blvd", ALYX exhibits its technical and tactical influences. The collection title is Matthew Williams' nod to the street where his father had his office in California.  The influences of west coast Cali can be seen in the range, especially through the graphics from Venice Beach that are created with individual hand painted details. 
Collaborations with George Cox and MACKINTOSH have their place within the collection. Thick wire cording is used as hardware woven through cordura vests and leather pieces while its signature rollercoaster buckle is also featured.Leather jackets with raw cuts are paired with silk nylon wrap shirts, cargo pants, utility vests and the iconic chest rig. Colour tones within the collection range from soft, muted and saturated tones through garment dyes with a number of fabrications. The mesh military vest, blazers with inset harnesses and leather pants are still prevalent in the collection. 
Photographer: Hanna Moon
Stylist: Pheobe Arnold
Models: Marc Soulez, Hiram Diplo
Hair and Make Up: Teiji Utsumi
Production: Paul Bennet