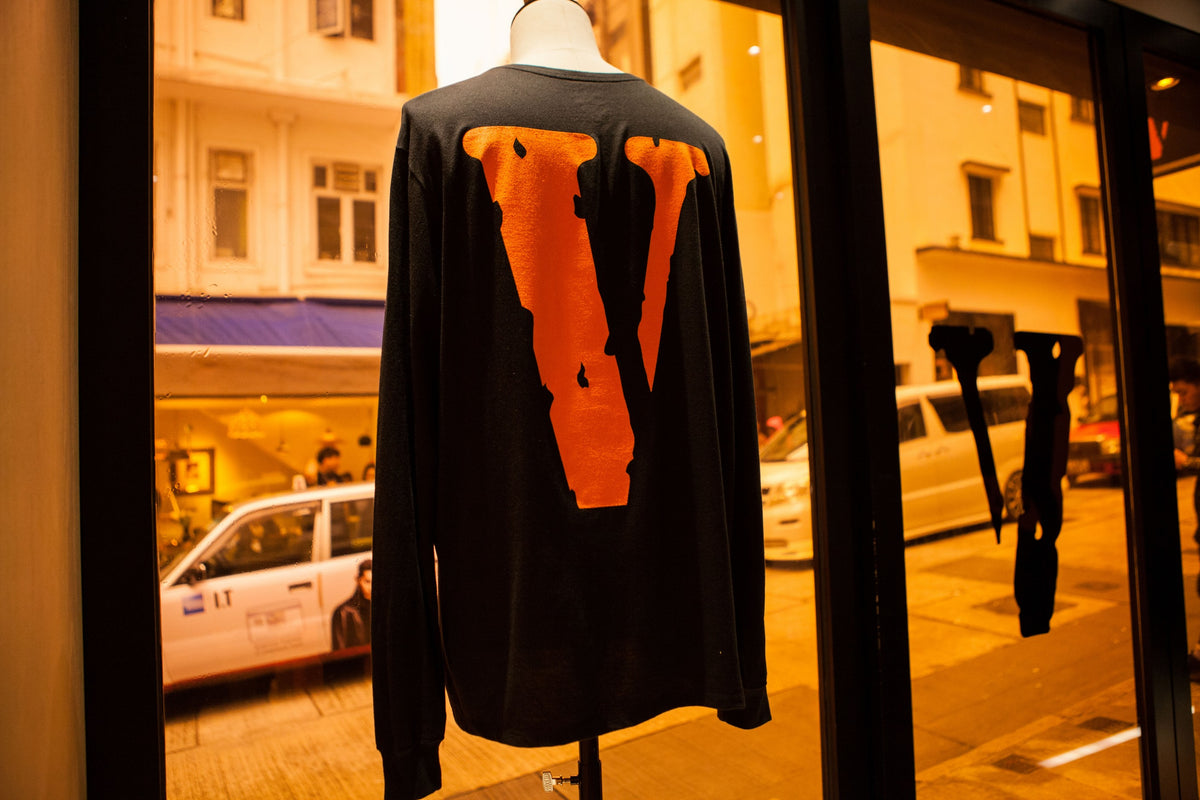 VLONE POP-UP AT THE BOX SHEUNG WAN
VLONE Pop-up Store arrived in THE BOX Sheung Wan today with limited VLONE clothing, as well as the much-wanted VLONE x Nike Air Force 1. The VLONE collection includes long-sleeve and short-sleeve tees and hoodies. Meanwhile, two style of VLONE x Nike tees and a canvas bag are also available at the store. The VLONE x Nike design features an orange Nike swoosh in front and a huge "V" branding on the back. The VLONE x Nike Air Force 1 has been highly sought after worldwide. The feeling of Harlem New York is fully embedded in the design. Covered in black tumbled leather, the shoe breaks ordinary with a neon orange swoosh and a corresponding "V" on the tongue and the heel panel. In addition, VLONE's slogan "Every Living Creature Dies Alone" is also stitched to the heel.   

The grand opening of VLONE Pop-up Store attracted a large group of fans, of which some people camped at the door for three days. At around 3pm in the afternoon, A$AP Bari from VLONE, as well as CLOT's Kevin Poon arrived at the scene. Their appearance quickly raised the energy in the crowd. When A$AP Bari shared his live video chat of Edison Chen to the fans, people cheered with excitement. Fraser Cooke from Nike also came to support the event.