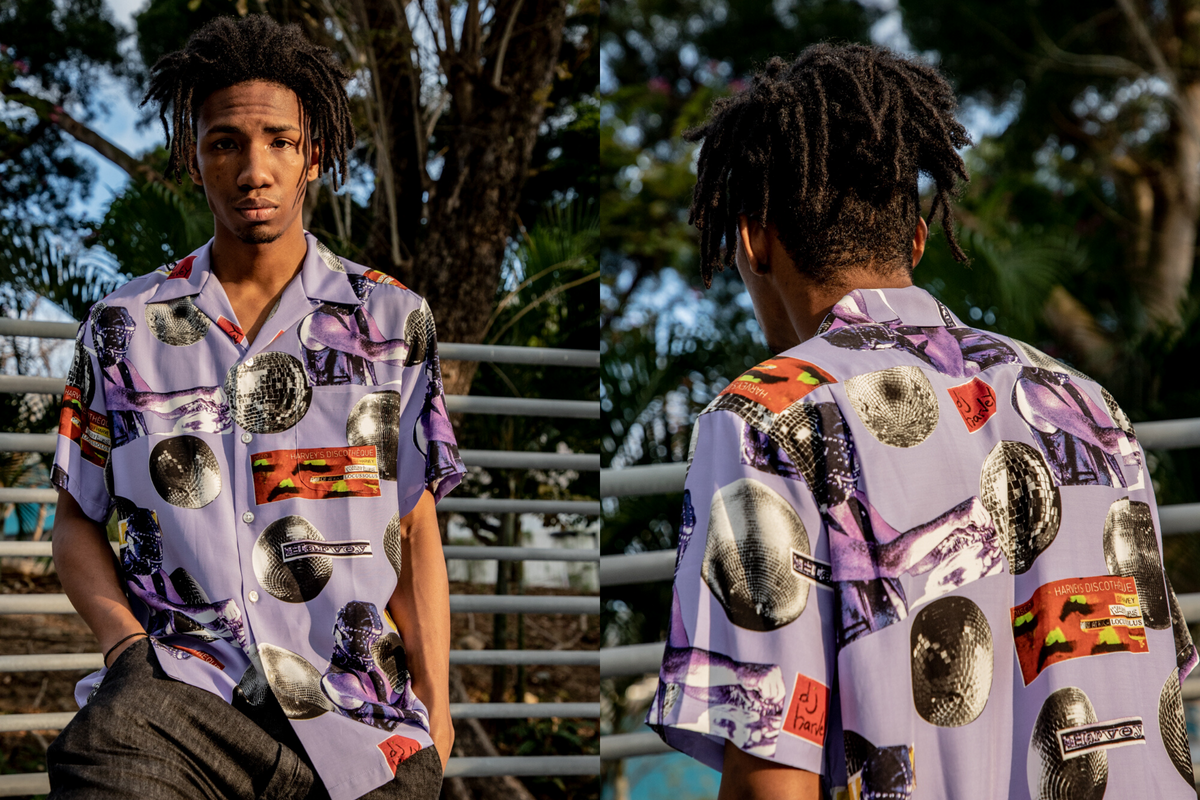 WACKO MARIA's Ode to DJ Harvey
The brainchild of Keiji Ishizuka and Atsuhiko Mori, WACKO MARIA, has always drawn inspiration from music even from the days before the actual realization of the brand as we know it. The duo's partnership began as Rock Steady, an iconic bar in the Meguro quarter, and that space has since then become the brand's flagship showroom. Since then, WACKO MARIA has released numerous iconic pieces from Hawaiian shirts to souvenir jackets. Emblazoned with bold lettering and graphics, their signature style pays homage to their Japanese roots, as well as the devil-may-care lifestyle of the creators of the brand. After collaborations with other industry heavyweights like WTAPS and UNDERCOVER, as well as globally renowned artists like NeckFace, WACKO MARIA has established itself as a streetwear mainstay in Tokyo and beyond.

In celebration of DJ Harvey's 30th-anniversary tour and return to Japan, WACKO MARIA returns with a second installment to their sold-out collaboration with the legendary musician, expanding their offering into a full-fledged capsule comprising of leather jackets, track pants, windbreakers, and more. Shop selected items from the collection now on at JUICE Causeway Bay and online.
Photos by:Samuel Fung / CLOT