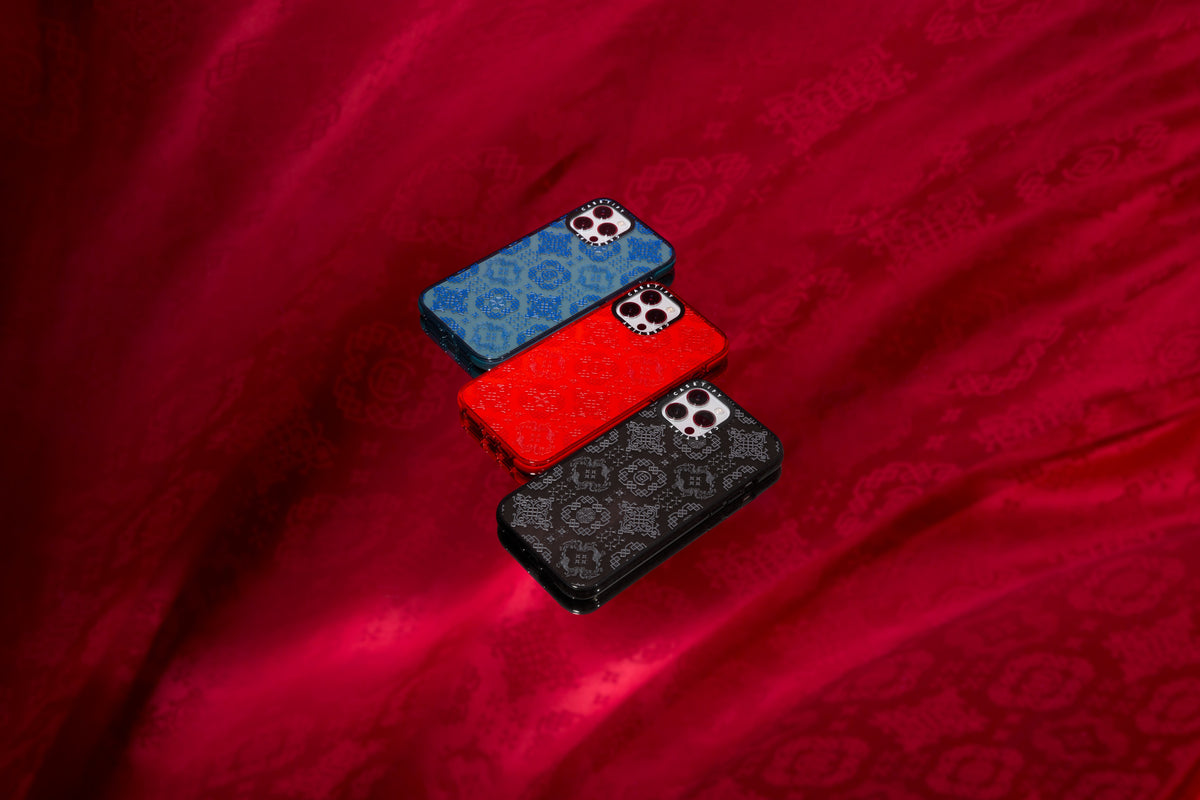 Fourth Time's The Charm - CLOT Connects With CASETiFY For a Trio of Silk Royale iPhone Cases
Following CLOT's previous link ups with CASETiFY in 2018 and 2019 - - the global brands are reuniting for  their fourth collaboration, this time taking on CLOT's iconic Silk Royale pattern using CASETiFY's world-renowned durable and stylish phone cases as their canvas. The collection's offerings consist of iPhone 12/12 Pro and iPhone 12 Pro Max sizes in colorways of "Black", "Red" and "Navy". 
Since 2011, CASETiFY have been pioneers of self-expression, specializing in making the most durable and popular phone cases amongst Gen Z and Millennial consumers. Renowned across the globe for its East-Meets-West vision, CLOT takes movements in youth culture and remixes it with the brand's own Chinese-inspirations, making this collaboration a no-brainer for the two brands. Fans around the world are invited to experience the limited edition collection like never before - featuring CASETiFY's most influential cases redesigned through the eyes of CLOT.
The collection will be available starting May 12 at select JUICE stores worldwide and online, in addition to CASETiFY STUDIO locations, and on the CASETiFY website.
LAUNCH INFORMATION:
RELEASE DATE: MAY 12, 2021


JUICE CAUSEWAY BAY / JUICE K11 MUSEA
JUICE SHANGHAI (JULU RD.) / JUICE CHENGDU
JUICE TAIPEI / JUICE TAICHUNG / JUICE THE BOX TAIPEI
JUICE LOS ANGELES
PRICING:
iPHONE 12/12 PRO (BLACK/NAVY/RED):
$480 HKD /
¥480 RMB / $2,080 NTD
iPHONE 12 PRO MAX (BLACK/NAVY/RED):
$580 HKD /
¥580 RMB / $2,480 NTD