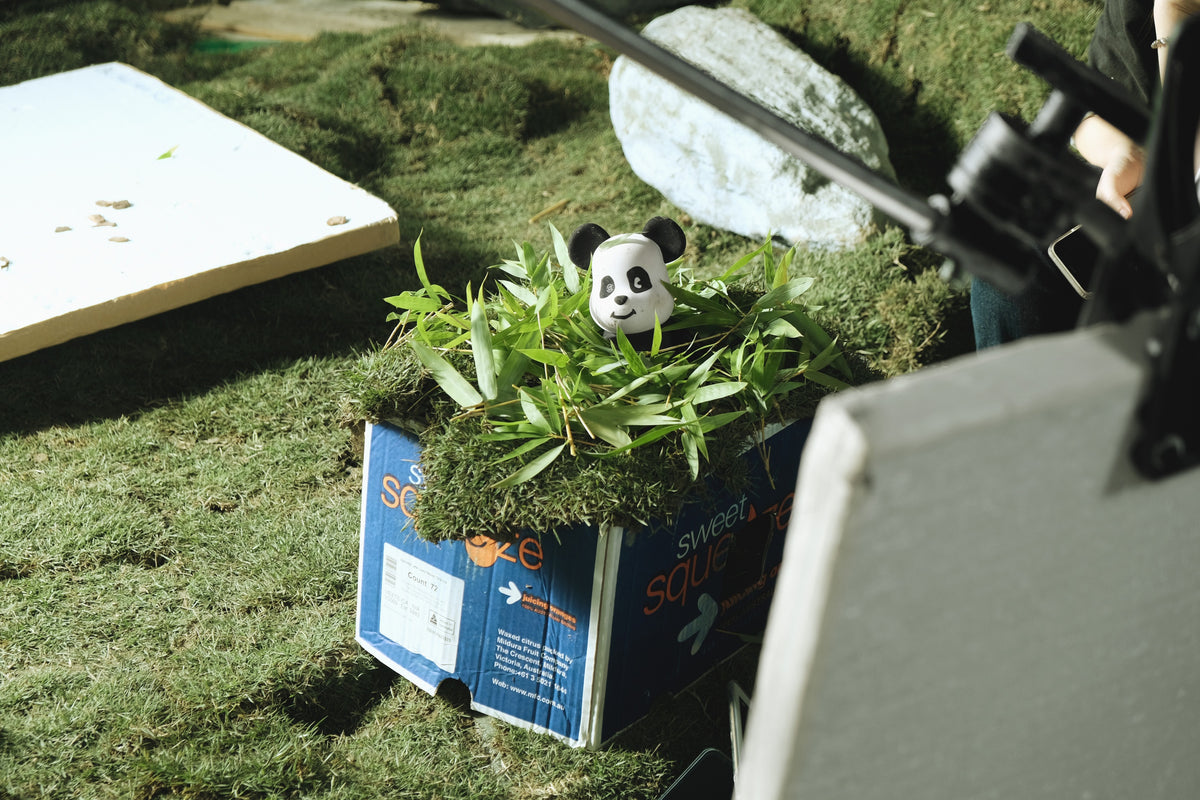 A behind-the-scene look at Ning Ning's CLOT Panda documentary
Working with CLOT on a global mission to spread peace, friendship, and awareness on panda conservation, brand ambassador Ning Ning—crowned 'Panda of the Year' by PLANET CLOT Magazine—returned to Chengdu for a family visit and to film a nature documentary on CLOT Pandas.
Released globally on November 17, the 'documentary' took the CLOT crew multiple days to shoot. Watch the video below for a behind-the-scene look at the production, which was, of course, overseen by none other than your favorite panda Ning Ning.
Hurry up and join the community by bringing a CLOT Panda home with you today!
CLOT x MEDICOM TOY BE@RBRICK PANDA
Price & Selling Doors

100% & 400% set - HKD 1,300 / RMB 1,180 / NTD 5,580 / USD 170
1000% - HKD 4,300 / RMB 3,880 / NTD 19,800 / USD 650

JUICE CAUSEWAY BAY / JUICE K11 MUSEA / JUICE CENTRAL / JUICE SHANGHAI (JULU ROAD) / JUICE CHENGDU IFS / JUICE GUANGZHOU / JUICE TAIPEI / JUICE TAICHUNG / JUICE LOS ANGELES / JUICE HONOLULU / JUICESTOREUSA.COM / JUICESTORE.TW / JUICESTORE.COM / JUICE ONLINE WECHAT MINI PROGRAM
CLOT x MEDICOM TOY Capsule Collection
Price & Selling Doors

PANDA HEAD TEE - HKD 640 / RMB 640 / NTD 2,980
PANDA BODY TEE - HKD 640 / RMB 640 / NTD 2,980
CLOT PANDA HOODIE - HKD 1,280 / RMB 1,280 / NTD 5,880
PANDA HOODIE - HKD 1,380 / RMB 1,380 / NTD 6,380
PANDA CUSHION - HKD 640 / RMB 640 / NTD 2,980
PANDA BEANIE - HKD 480 / RMB 480 / NTD 2,280

JUICE CAUSEWAY BAY / JUICE K11 MUSEA / JUICE CENTRAL / JUICE SHANGHAI (JULU ROAD) / JUICE CHENGDU IFS / JUICE GUANGZHOU / JUICE TAIPEI / JUICE TAICHUNG / JUICESTORE.TW / JUICESTORE.COM / JUICE ONLINE WECHAT MINI PROGRAM