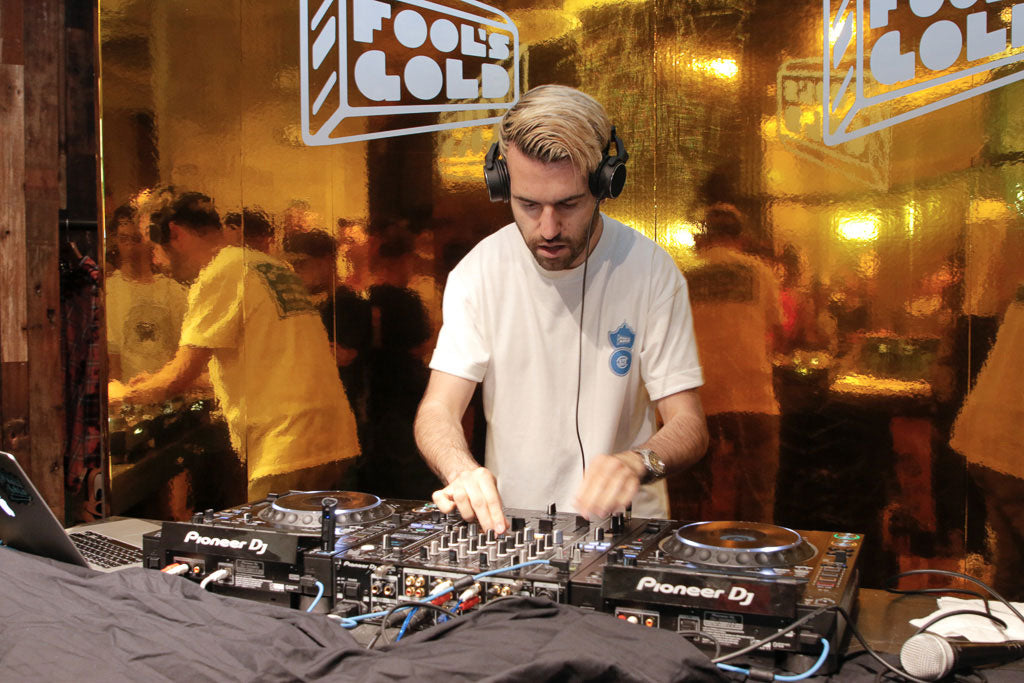 A-Trak Shuts Down JUICE Causeway Bay For Fool's Gold Collaboration
On July 24, JUICE Causeway Bay transformed into a local Hong Kong pawn shop with a twist. We had the total look down, but once you stepped inside the illuminated pawn shop, guests were welcomed with a short set by our very own Kevin Poon. While everyone was getting pumped up for the special guest of the evening- A-Trak, they had the opportunity to indulge in local Hong Kong favorites like egg tarts, siu mai with fish balls, and iced lemon tea. In addition to the snacks courtesy of Elephant Grounds, there were also ice cold Heinekens for attendees to enjoy.
As soon as A-Trak's started, the space turned into a mini concert. Imagine a bunch of sweaty guests all cramped up (in the best way possible), dancing together and listening to one of the greatest electronic artists in the world. The loud music, intimate setting, snacks and drinks were a much needed Tuesday night getaway for everyone (and definitely a night to remember).
After the set, everyone got the chance to take a look at all the CLOT x Fool's Gold collaboration pieces and some of Fool's Golds Records' own merchandise. The black T-shirt is now available exclusively on Tmall, and the yellow and white versions along with the drawstring back is available now at JUICE Causeway Bay.