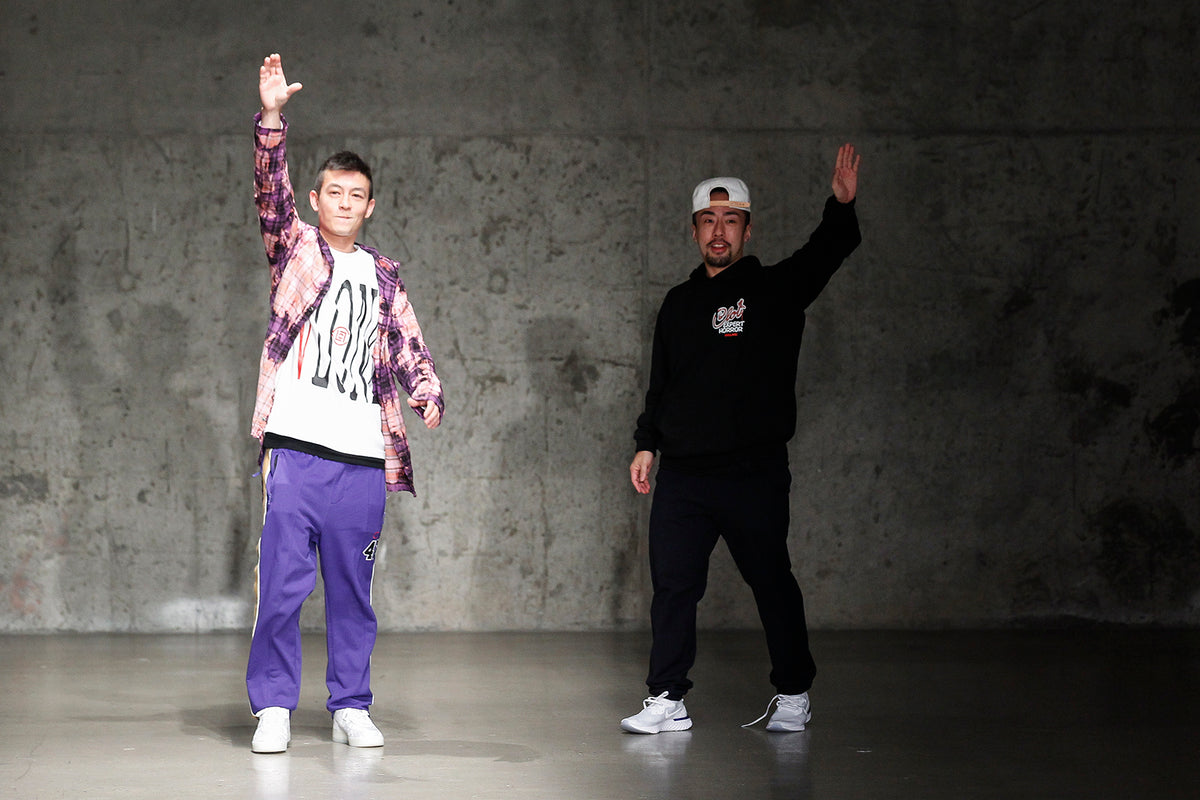 CLOT 15th Anniversary Show PAST.PRESENT.FUTURE.
CLOT's mission to bridge fashion and culture between the East / West continues with our debut at New York Fashion Week: Men's this February 7th, 2018. CFDA, Tmall and Suntchi (Shanghai) Brand & Technology Co., Ltd will be presenting Tmall China Day for the first time to celebrate and showcase the finest fashion talent from Asia. CLOT has been selected as one of four designers to be unveiled at NYFW.
The 15th Anniversary Show titled PAST. PRESENT. FUTURE. includes a mix of mens and womens looks from the CLOT, CLOTTEE, and CLOT Royale Silk lines as well as several limited edition collaborations being unveiled for the first time as well as the new "Street Couture" concept. The show highlights the culmination of ideas and the layering of the different elements of CLOT from the past collections through the current collections, allowing the viewer to see the progression of the brand and all that it encompasses now. There was a special installation of red floral installation by floral artist Azuma Makoto. To celebrate the collaborative nature of CLOT, we also invited friends of the brand who embody the spirit of CLOT to participate in the presentation such as Aleali May, Janae Roubleau, Tabatha McGurr, Berger, Dr. Woo, Cali Dewitt, Nigel Sylvester, Sean Wotherspoon, Matt Senna and Vernie Yeung.  The presentation highlights select styles and memorable collaborations from the past as well as introducing items that are "see now buy now" and available through Tmall immediately.
"Street Couture" is CLOT's contemporary take on exclusive, made-to-order and customisable items that cannot be found elsewhere. CLOT will be releasing custom one-off items as well as an exclusive 15th Anniversary CLOT x Nike World Cup Jersey. The limited CLOT "Street Couture" collaborations include; hand-drawn scarves by Dr. Woo, exclusive designs with sacai, VLONE, Cali Dewitt, Medium Rare, sports jerseys with A. FOUR Labs, made-to-order Some Ware pieces, a hand-made patchwork trench with HOLY FAMILY®, satin jacket with Fear of God, 4PK, custom leather jackets with Scott Campbell, denim with John Elliot, lab jacket with amkk (Azuma Makoto's botanical laboratory) and Wappen, bags with Herschel, sandals with Suicoke, limited CLOT x NikeLab Air Force 1 and CLOT x CONVERSE LA PACK and finally, exclusive sandals with Buscemi. CLOT is proud to present how street wear too has its high-standing value like couture, given the creativity, detail, workmanship and thought put into each item in the "Street Couture" show.
Lung Goh

Matt Senna

Christina Paik

Greg Gainor

Elle Hu

Jakuan

MC Yan

AJ Greene

Cali DeWitt

Dr. Woo

Aleali 

Sean Wotherspoon

Tabatha McGurr

Nigel Sylvester

Vernie Yeung
Show Production: Eyesight
Show Direction & Lighting: Thierry Dreyfus
Floral Design: Azuma Makoto
Music: DJ EZ DICK
Styling: Eugene Tong / Jennifer Williams / Ian Bradley
Casting: Svea
Hair:   Matthew Morris for L'Oreal
Make-up: Sil Bruinsma/Streeters
Special Thanks to:  Skylight Modern, Inca, CFDA, Tmall, and Suntchi.