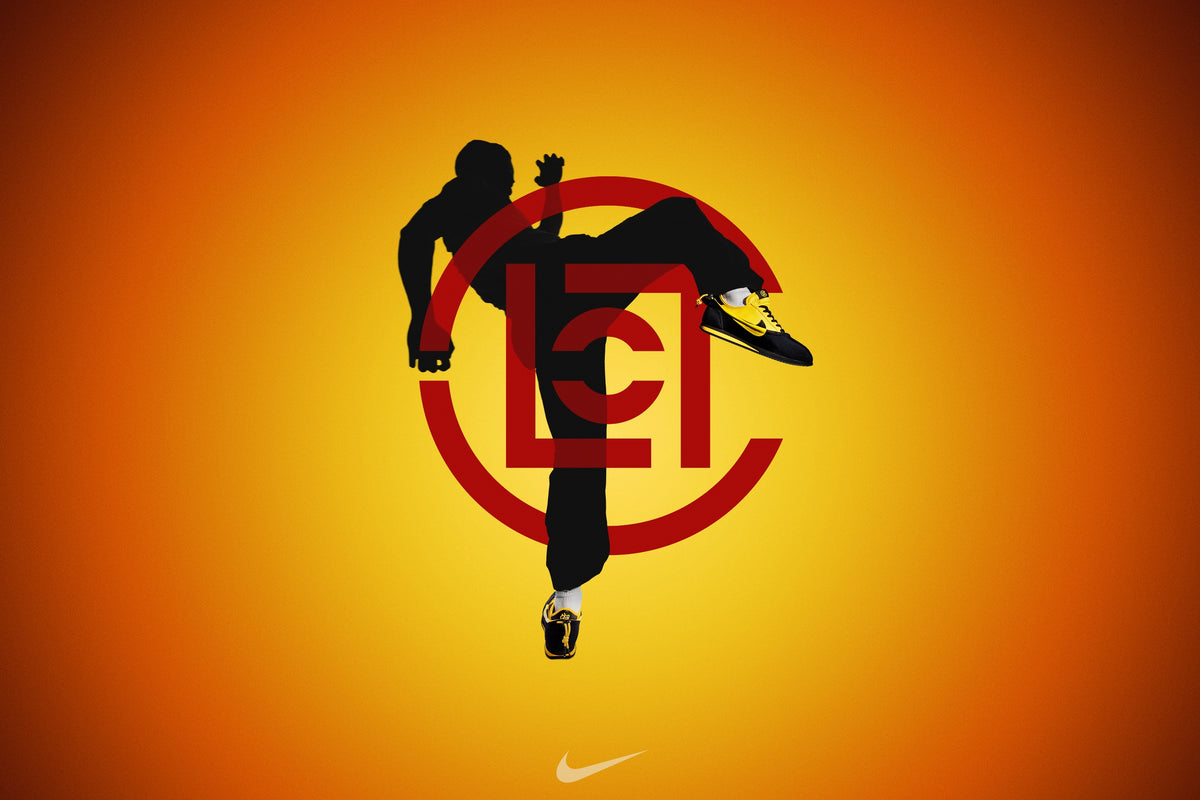 CLOT DROPS THE NIKE "CLOTEZ" IN YELLOW AND BLACK
Following the successful release of the Yin-Yang-inspired, black and white CLOT x Nike "CLOTEZ" featuring a Kung Fu shoe-inspired silhouette and flexible 3-in-1 design, the brands are excited to reveal a new yellow and black iteration that honors one of the greatest and most influential martial artists of all time.
A joint creation of CLOT founder and creative director Edison Chen and aspiring designer Harry Wong, the CLOT x Nike "CLOTEZ" features a striking yellow and black colorway that reflects the dynamic spirit of the cultural icon. Chinese characters "潮" and "幫", meanwhile, can be found embroidered at the heel as a special reference to CLOT's Trendy Gang NFT, known for characters designed to fight with their fits.
With a particular focus on the fluidity and change expressed through ancient martial arts, the Yin-Yang philosophy is incorporated through a transformable 3-in-1 design, with its symbol emblazoned on its drawstring fastener. The "CLOTEZ" can be worn as it is or separated into two separate shoes, including a sneaker that is meant as a room shoe and a black slip-on that takes its cues from traditional Kung Fu shoes. The inner shoe features premium yellow leather upper, contrasting black Swoosh, and nylon tongue, whereas the outer shoe comes with a serrated bottom for maximum grip and detachable insole for extra comfort.
The CLOT x Nike "CLOTEZ" in yellow and black is set to release at select JUICE selling doors on March 10, 2023. Follow @CLOT and @JUICESTORE social media channels for instant updates.
Price Information
CLOT x NIKE "CLOTEZ" - yellow and black
HKD 999 / RMB 999 / USD 140 / NTD 4,500

Selling Doors

JUICE CAUSEWAY BAY / JUICE SHANGHAI (JULU ROAD) / JUICE CHENGDU IFS / JUICE GUANGZHOU/ JUICE TAIPEI / JUICE LOS ANGELES / JUICESTORE.TW / JUICESTOREUSA.COM / JUICESTORE.COM / JUICE Online Wechat Mini Program