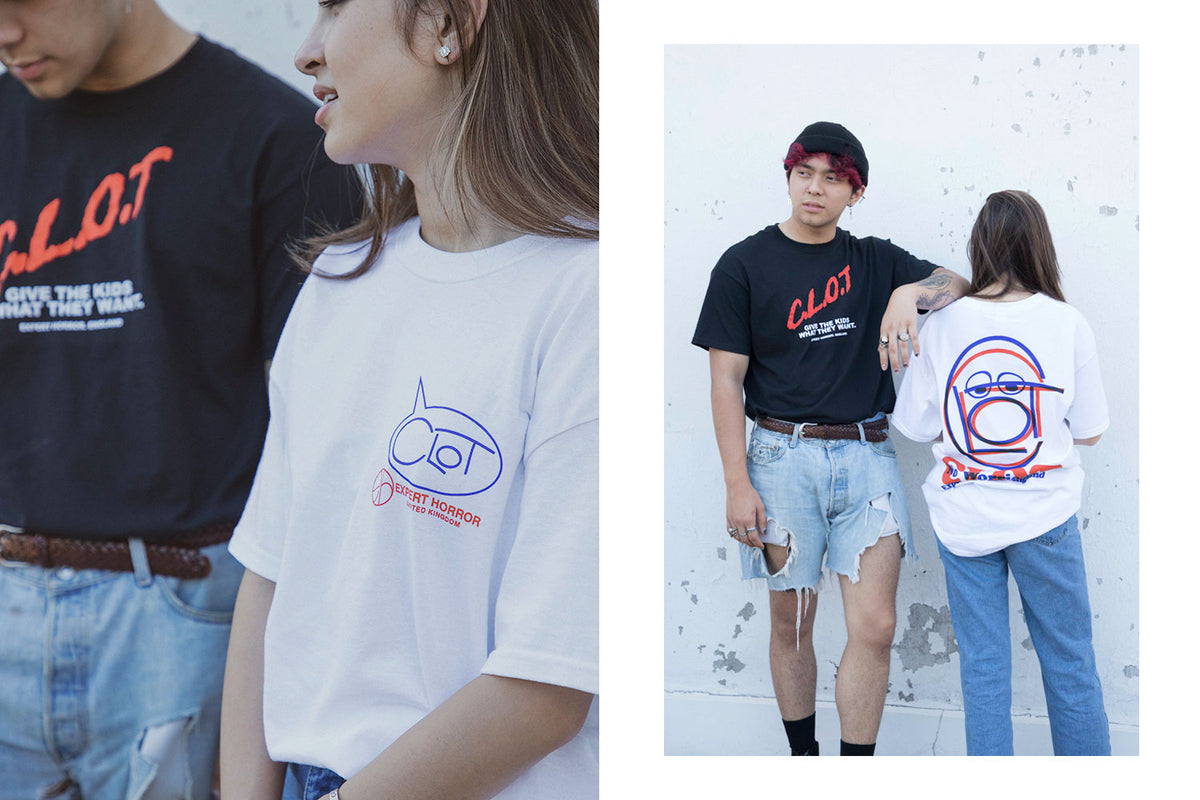 CLOT's Expert Horror Collaboration Features Bold, Playful Graphics
Expert Horror is a brand started by a group of friendly creatives in London in 2016. The brand's themes draw on contemporary and popular culture to create refreshing ambiguous & fictional narratives. CLOT x Expert Horror's second and latest collaboration brings life to simple graphic t-shirts. The pieces designed for CLOT's 15th Anniversary Show PAST.PRESENT.FUTURE. were debuted at New York Fashion Week in February 2018 and will be available for sale on July 13th, 2018.
Check out the two T-shirts below. A black T-shirt features a graphic that riffs off the D.A.R.E. program logo, while a white option boasts a remixed CLOT logo. 
Photographer: Reeve Lee/CLOT