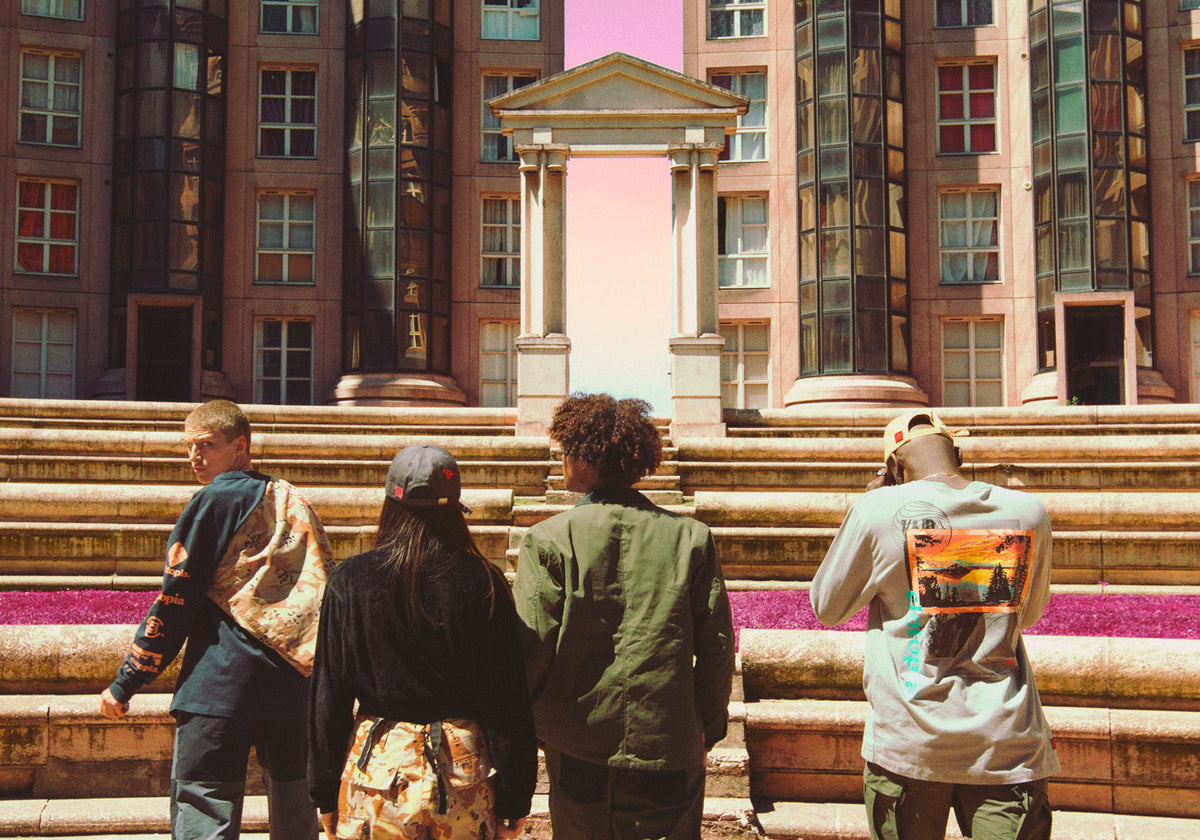 Presenting CLOT's Fall/Winter 2018 "CLOTOPIA" Collection
CLOT's Fall/Winter 2018 "CLOTopia" collection is inspired by the idea of Utopia – an ideal world of perfection. This season is a follow up to Spring/Summer's "NEW WORLD" collection, which was inspired by dystopia… an imagined world where people thought they found utopia, but instead, it was all an illusion.
This time around, Utopia was found and everything's perfect. The collection features a range of staples perfect for exploring Utopia, including T-shirts, long sleeve T-shirts, hoodies, sweatshirts, jackets and more. Graphics are exploration-themed, including a "Welcome to Utopia" image inspired by vintage postcards, Hotel Utopia to guarantee you'll never leave, and a log book for exploring Utopia.
The collection also features a selection of items specially made in Japan, such as boucle jacquard sweatpants, velour pant and lame pant.
CLOT's Fall/Winter 2018 "CLOTopia" collection will launch on October 19, with different items from the collection launching each week throughout the season.