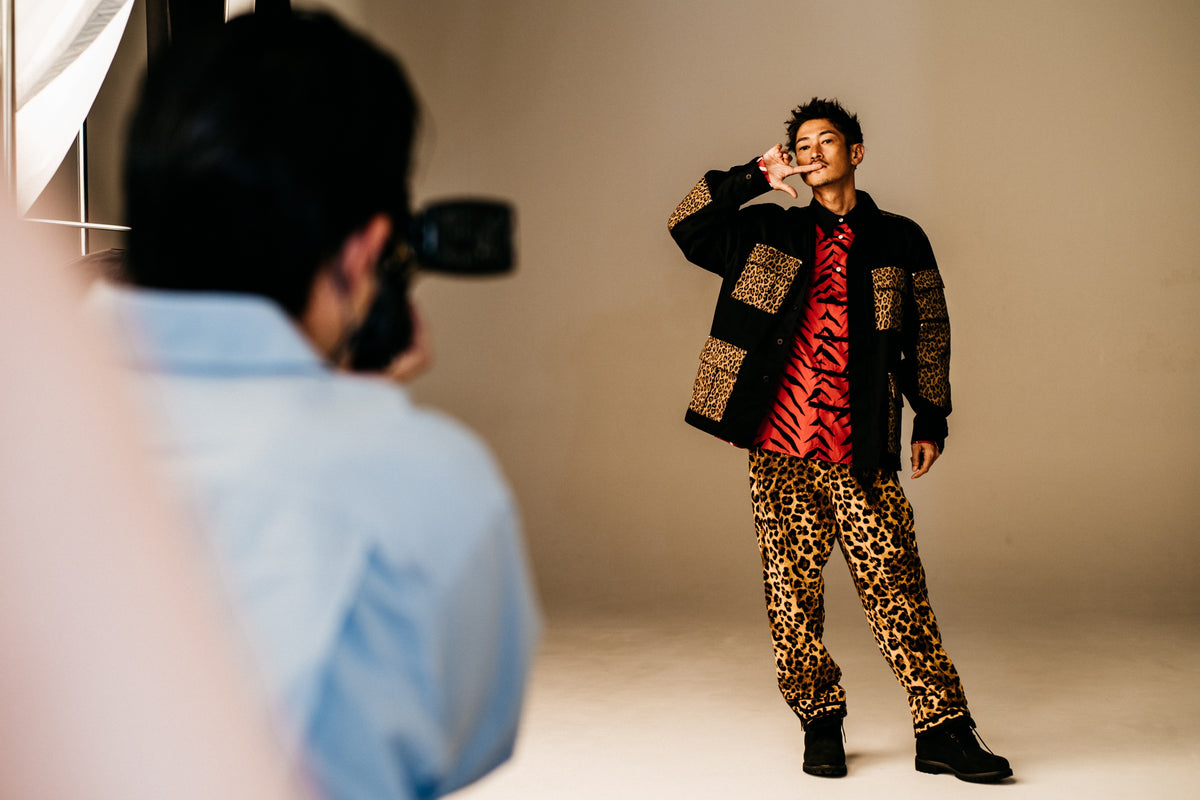 CLOT FW22 "ALTERED BEAST" DROP 4 LANDS AT JUICE SELLING DOORS WORLDWIDE
Dropping in a daring mix of animal prints and graphics, the fourth and final drop of CLOT's Fall Winter 2022 collection is here.
With a name derived from a '90s SEGA game, the "Altered Beast" collection take inspiration from mythical creatures in ancient folklores around the world. Ranging from tees, shirts, jackets, pants, headwear and a blanket, CLOT FW22 Drop 4 has recently landed in JUICE selling doors worldwide, dominated by animal prints including leopard, zebra, python and more.
Highlights of the drop include the long-sleeved tees with CLOT logo in textured,  animal-patterned fabrics that give an elevated touch, the open collar shirt in contrasting hues and distinctive reptile eye buttons, the leopard army jacket with multiple pockets for added utility (as seen on Yōsuke Kubozuka above), and of course, the House of CLOT Hoodie that gives instant Halloween vibes. 
Drop 4 of the CLOT FW22 "Altered Beast" collection is now available at JUICE locations worldwide and on JUICESTORE.COM. Scroll down for an overview of what is available in the latest delivery. 
Campaign credits:
Art direction - Tetsuya Nagato
Photographer - Masato Kawamura
Talents - Yōsuke Kubozuka, Kozue Akimoto  
SELLING DOORS

JUICE CAUSEWAY BAY / JUICE K11 MUSEA / JUICE CENTRAL / JUICE SHANGHAI (JULU ROAD) / JUICE CHENGDU IFS / JUICE GUANGZHOU / JUICE TAIPEI / JUICE TAICHUNG / JUICE LOS ANGELES / JUICE HONOLULU / JUICESTORE.TW / JUICESTOREUSA.COM / JUICESTORE.COM / JUICE ONLINE WECHAT MINI PROGRAM
TEES
SWEATSHIRTS & HOODIES
SHIRTS
JACKETS
PANTS
HEADWEAR
LIFESTYLE ACCESSORIES