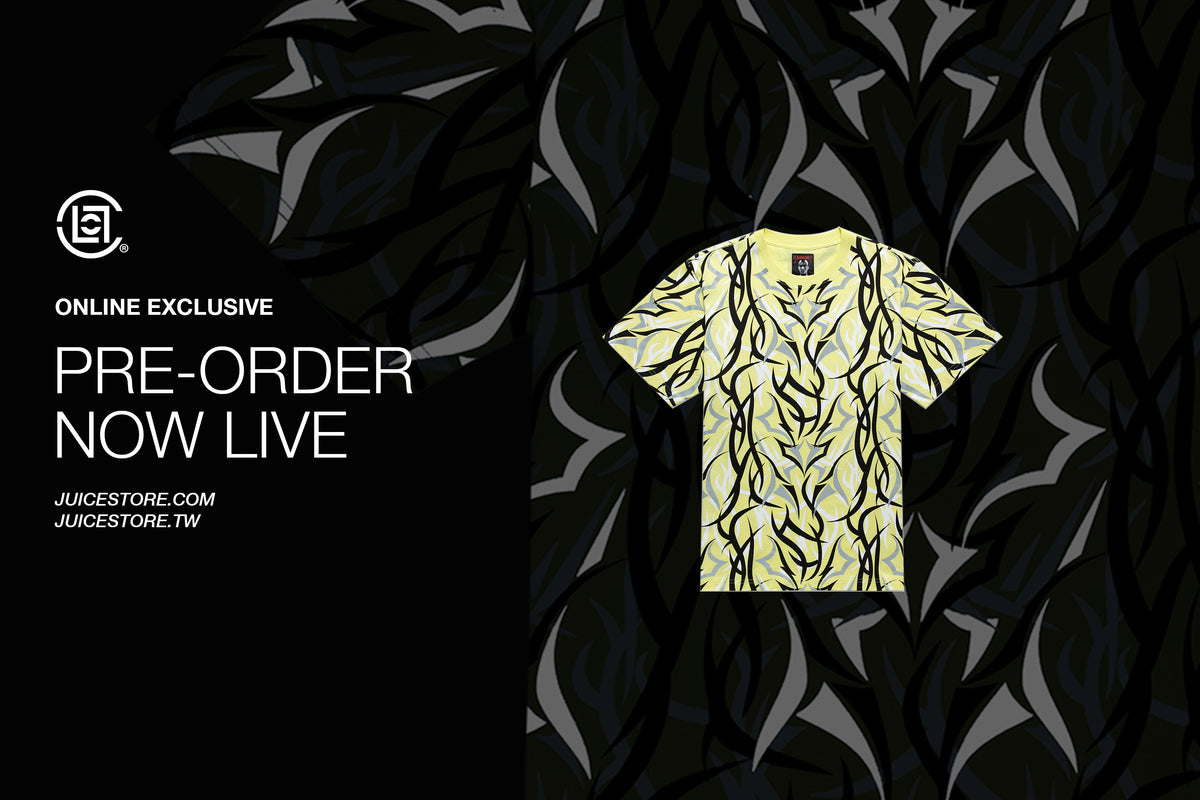 CLOT Re-Releases the Iconic "ALIENGRA Camo" Yellow Reflective Tee As Part of The Brand's 20th Anniversary
The ALIENEGRA pattern is one of CLOT's most iconic designs. Originally conceived as a capsule collection, the otherworldly allover print has found its way onto countless unforgettable pieces in CLOT's catalog. Amongst the most successful of these pieces is the "ALIENEGRA Camo" Yellow Reflective Tee.  Released in 2007, this classic shirt sold out in an instant. Cementing itself as one of the brand's biggest hits. Now, as CLOT is celebrating its 20th anniversary, the iconic tee is once again releasing exclusively online on a pre-order basis, allowing fans to revisit and relive one of CLOT's most noteworthy items.
The "ALIENEGRA Camo" Yellow Reflective Tee features a distinctive thorn print in black, white and silver. Hidden within the extraterrestrial pattern are unique alien faces that can only be spotted with a keen eye. In the right lighting, you will also come to find that the tee features reflective elements that makes the shirt glow in the dark.
This is a piece that you definitely won't want to miss, pre-order it now at JUICESTORE.COM between now and August 25, 12 PM HKT.