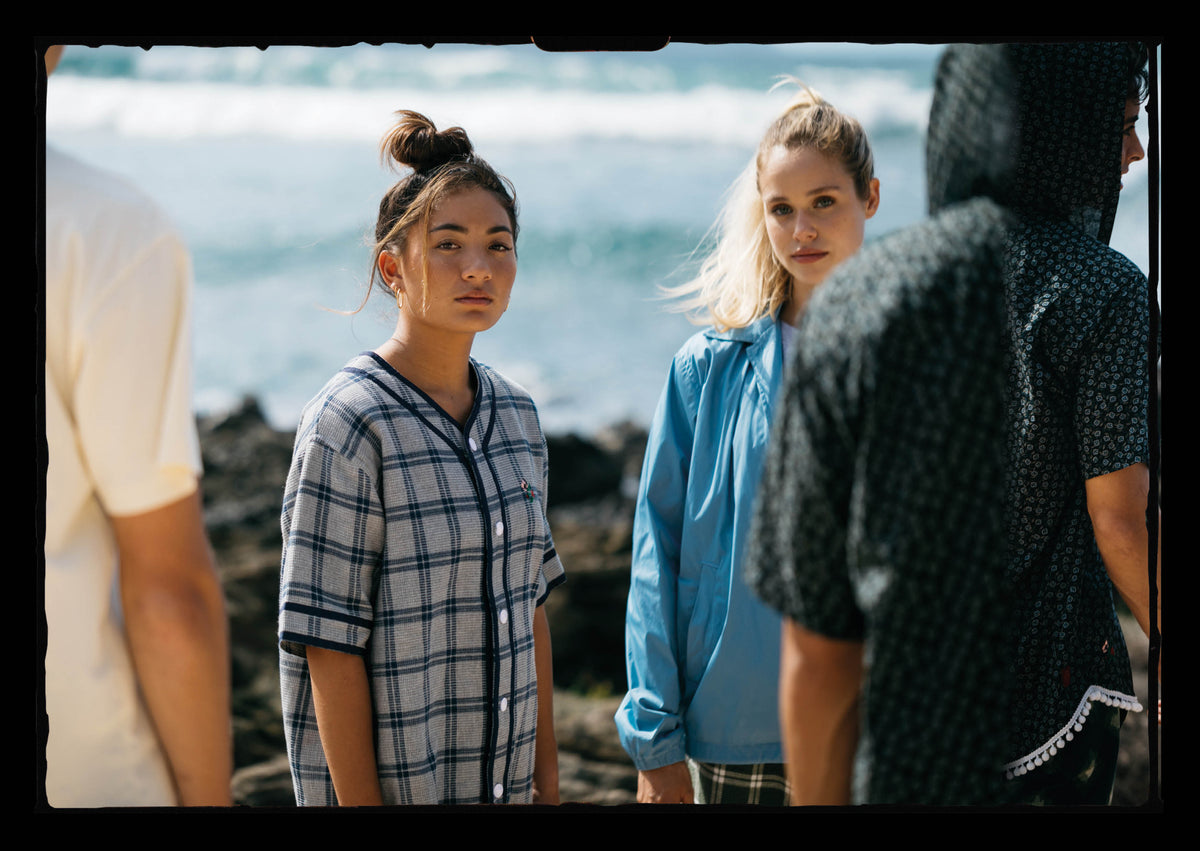 New for Spring/Summer 2021: CLOT "Chinese Hawaiian" Drop 3
Back in 1778, Chinese laborers were the first migrant group to arrive on the Hawaiian islands and they soon cultivated a fusion of both local and Chinese culture. This unique amalgamation of customs, language, cuisine and lifestyle echos CLOT's ethos, serving as a source of inspiration for its latest collection, "Chinese Hawaiian".

Released biweekly, the latest drop from CLOT's Spring/Summer 2021 collection is here! This week, CLOT is releasing a range of ready-to-wear designs inspired by the Chinese-Hawaiian way of life, the pieces are laidback and relaxed basics in mostly black or white - perfect to throw on or layer on-the-go.

CLOT staples like the Hospital T-shirt silhouette now feature graphic-driven embroideries like Chinese Pandas or Hawaiian palm tree motifs. The ever-so-versatile V-neck cut can be styled casually or worn in more formal contexts. Other CLOT staples like the Hooded Long-Sleeved shirts, Baseball Shirt and Pom Pom Shirt reappear in this collection, throwing more casual styles into the mix with a strong focus on the use of quality textiles that are made and sourced from Japan. Constructed with this season's textiles, fans can now embrace the breathability of these featherweight designs, highlighted on the Linen Chinese Shirt - a loose silhouette inspired by the tropical climate of Hawaii along with traditional Chinese styles (note the Chinese knot buttons)!

Casual basics tie the release together, leaving room for more graphical interpretations of Chinese-Hawaiian culture on the Panda Pocket T-shirt, Flip Flop Rock T-shirt and Pajama styles. The Panda Pocket T-shirt features Pandas donning Hawaiian flowers, playfully peeking out of the chest pocket. Peach motifs on the back of the T-shirt symbolise longevity and prosperity in Chinese culture, emphasizing the theme of the collection. True to CLOT's playful nature, comfortable pieces like the Pajama Shirt, Pants and Shorts feature an all-over pattern print with Hawaiian florals and the iconic CLOT logo.
Finally, for a truly Chinese-Hawaiian experience, the last piece is a Ethnic Blanket that come in two colorways. The design features an all-over Ethnic Chinese pattern in baby blue and navy, celebrating a blend of both cultures on Honolulu's sandy beaches.