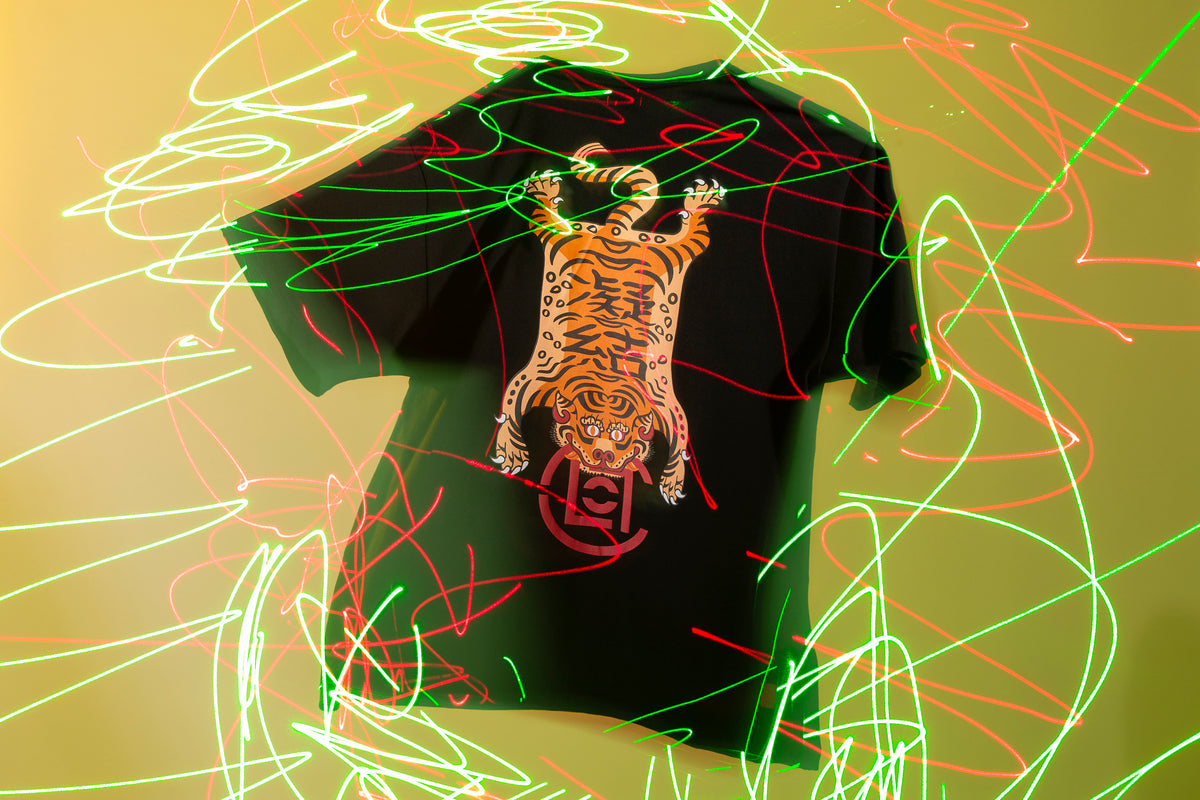 CLOT's Sold-Out Tiger Tees Are Now Back in Stock!
After being sold out for months, CLOT's popular design is finally back in stock at JUICE for 11.11 Singles' Day!  
First released a few seasons ago, the Tiger T-shirt has since become a core CLOT design. Having been reiterated multiple times, the Tiger T-shirt celebrates CLOT's Chinese heritage as tigers bear a special significance in Chinese culture, representing protection, boldness and awe-inspiring ferocity.
The original Tiger T-shirt first made an appearance in Paris Fashion Week in 2019, sported by CLOT co-founders Edison Chen and Kevin Poon to promote its exclusive release in JD.com. The tiger motif was later seen in a number special varieties in CLOT's Chineses campaign, becoming a staple icon in CLOT's designs.
Last year, a limited run of the latest Tiger T-shirts were released to celebrate the launch of the JUICE WeChat Mini Program platform. The designs sold out quickly, prompting the brand to bring back the crowd favorite in time for Singles' Day!
Starting November 11, an extremely limited number of Tiger T-shirts will be available for purchase for fans worldwide on JUICESTORE.com. 
Scroll down to check out the newest campaign images below!