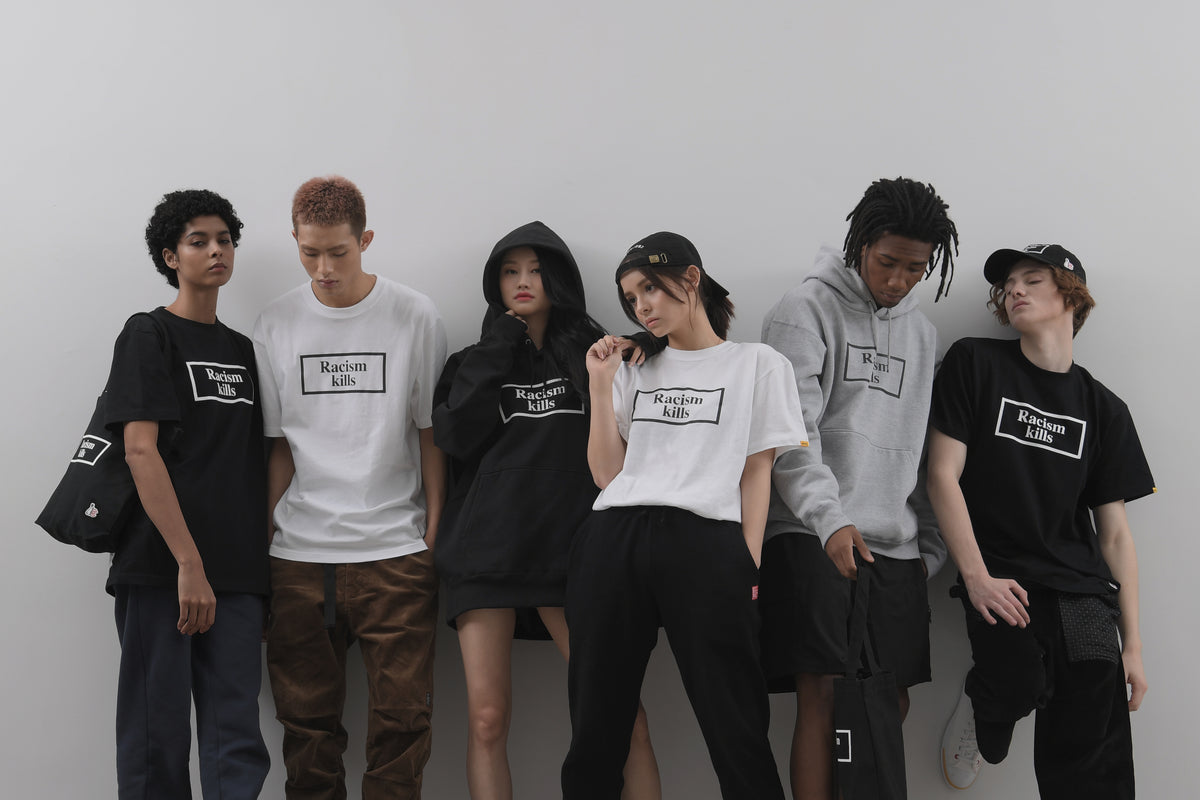 CLOT and Fxxking Rabbits Join Forces on New "Racism Kills" Collaborative Capsule!
CLOT joins forces with Fxxking Rabbits (#FR2) again this year to launch the "Racism kills" collection, highlighting the message of anti-racism, anti-discrimination, equality, inclusivity and mutual respect.
Founded by Japanese designer Ryo Ishikawa in 2014, #FR2 is a streetwear label known for its bold and provocative images as well as the highly recognizable rabbit logo. The new collaboration features an exclusive logo that brings together the signatures of both brands. The theme "Racism kills" is interpreted by #FR2 as an iconic slogan that runs through the collection, underlining the firm stance against racism. 
The "Racism kills" capsule collection features t-shirts, hoodies and accessories, including a cap and a tote bag, will be launched on 21 October online at JUICESTORE.COM and at selected JUICE stores.
CLOT x #FR2 「RACISM KILLS」
Pricing List:
"RACISM KILLS" T-SHIRT(BLACK / WHITE):HKD$580, RMB$580, USD$75
"RACISM KILLS" HOODIE(GREY / BLACK):HKD$1,280, RMB$1,280, US$165
"RACISM KILLS" TOTE BAG:HKD$480, RMB$480, USD$62
"RACISM KILLS" CAP:HKD$480, RMB$480, USD$62
SELLING DOORS:
JUICE CAUSEWAY BAY / JUICE CENTRAL / JUICE K11 MUSEA / 
JUICE Shanghai (JULU ROAD) / JUICE Chengdu IFS / JUICE Guangzhou / 
JUICE Los Angeles