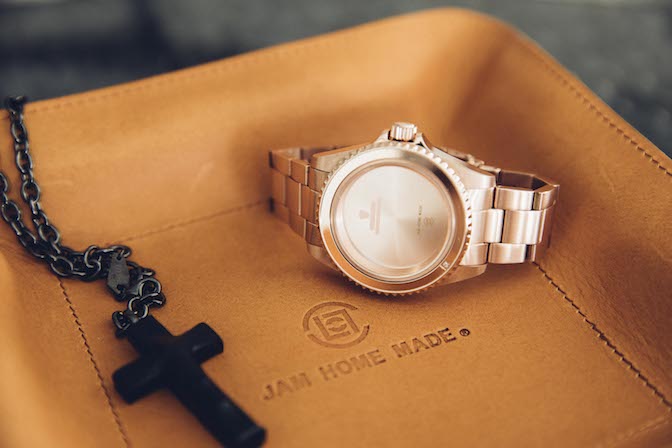 CLOT x JAM HOME MADE 2017
Japanese accessories brand Jam Home Made is renowned for its minimal and fashionable design. JHM is currently injecting more unique details in its designs by collaborating with iconic fashion brands, which has been a success amongst fans. Similar to CLOT in their pursuit of high standards in aesthetic, JHM chooses quality materials with the utmost care. The consistent achievement of high-quality production and style has made JHM a global lifestyle brand that has been increasingly sought after in the past decade.
CLOT's creative director Edison Chen has been a long time supporter of JHM as the designers share an emphasis on aesthetic, functionality and quality. This season, CLOT and JHM have collaborated to bring contemporary lifestyle essentials to their customers all made in Japan by JHM. The collection features a signature Faceless Watch Bracelet, Leather Trimmed Rosary Necklace, and Leather Trays in Small, Medium and Large.
CLOT x Jam Home Made 2017 Collection will be available at JUICE stores and online starting from June 9th 2017.