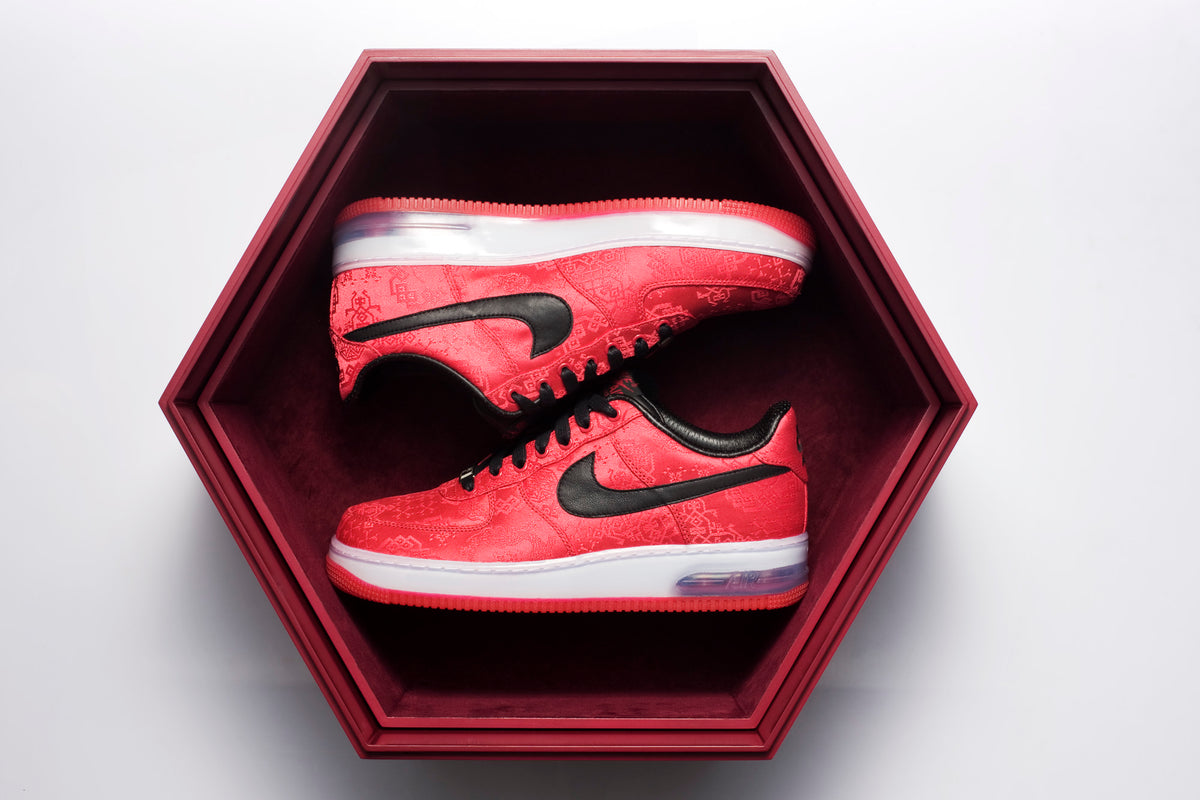 CLOT VAULT: CLOT x Nike 1World Air Force 1
Perhaps one of the most recognisable silhouettes of modern era: The Nike Air Force 1. Initially introduced as a basketball shoe is now known to be a fashion staple off the court. The production started in 1982 and discontinued the following year, with it re-releasing in 1986. Since then, only minimal changes such as small stitching patterns have changed since its arrival in 1982. With numerous collaborations between artists in different industries, this sneaker has cemented as an icon for the brand.
In 2009, the Nike 1World Campaign delivered an Air Force 1 with CLOT, reaching deep into the brand's Chinese roots. It features traditional Chinese red silk patterns and is boxed in a red hexagonal box, depicting likes of a "candy box" used during Chinese New Year celebrations bringing luck and prosperity. However, the most unique part is the leather under the silk pattern, it allows full customisation. Cutting or burning of the silk unveils the black leather behind it, which shows the laser engraved silk patterns in a higher contrast.
The history behind the sneaker with the addition of Chinese roots, truly delivers CLOT's signature: where "East meets West" and is easily one of the brand's most recognisable collaborations. 
The CLOT x Nike 1World Air Force 1 was a Hong Kong exclusive, released in limited quantities, and until today they are still extremely rare in the aftermarket.