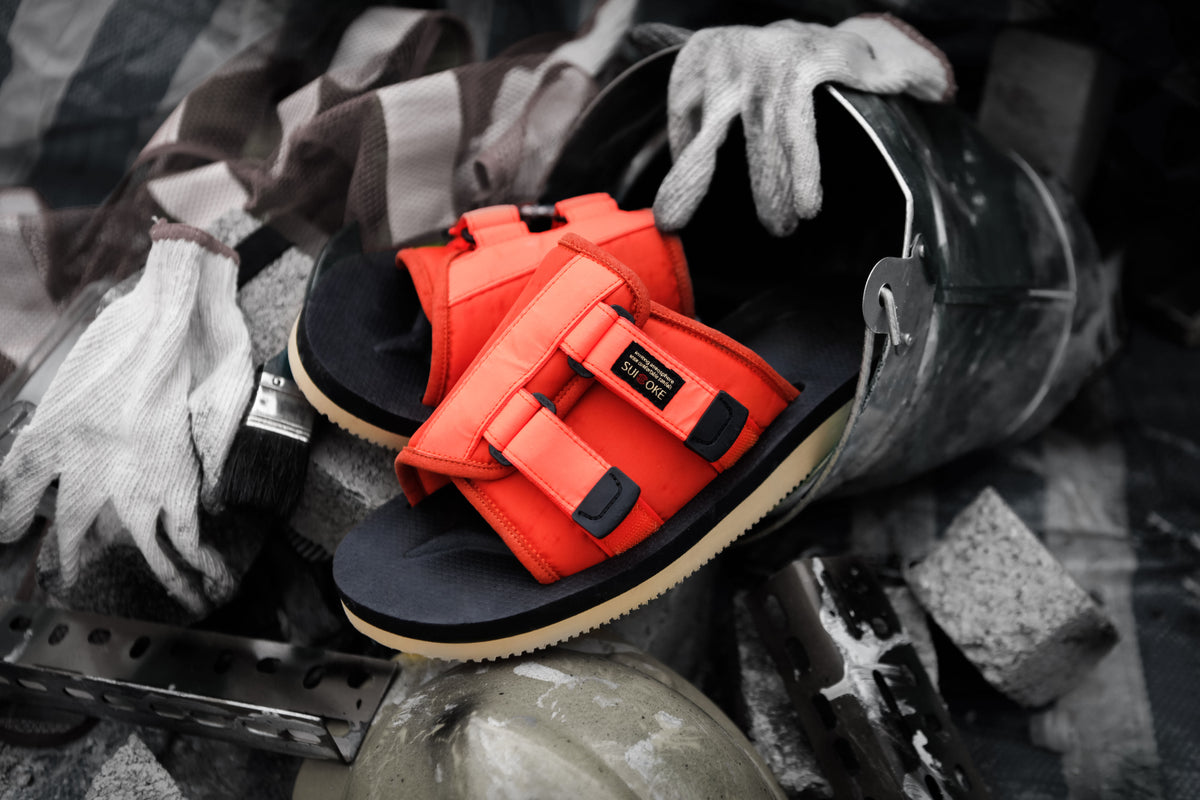 In 2016, CLOT teamed up with popular Japanese sandal manufacturer SUICOKE and collaborated in making the pattern CLOT "SILK" SUICOKE. This summer, CLOT's creative director Edison Chen is ready to release another collaboration with brand new creative concept.
The new CLOT x SUICOKE brings together elements that are commonly seen on high-vis uniforms of construction workers in the SUICOKE KAW model. The sandals appear in a bright orange colour and are equipped with neon-orange reflective material. With its adjustable nylon straps and Vibram soles, this limited edition collaboration between CLOT and SUICOKE reaches new heights through its innovative design. 
CLOT x SUICOKE 2017 will be available at JUICE stores and CLOT.com on June 23, 2017.