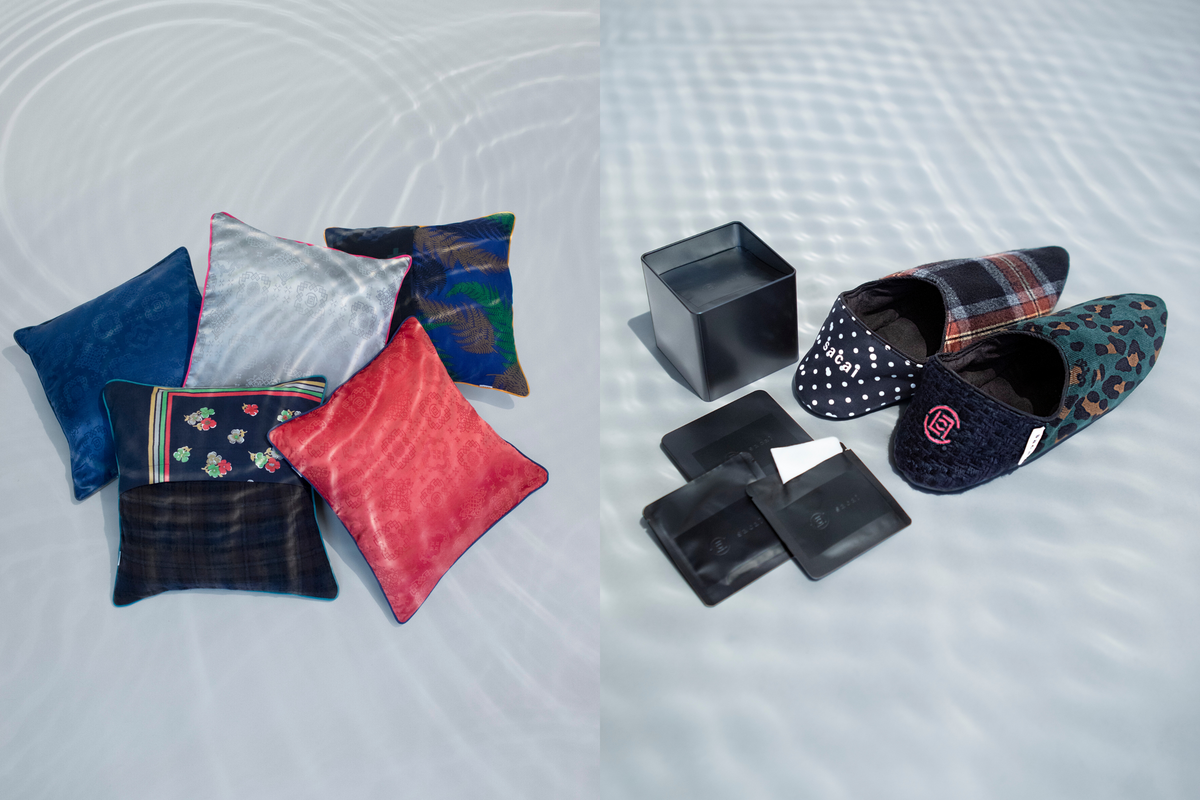 New Specialty CLOT x Sacai Products at CLOTsacaiTHEHOME: Archival Fabrics, Sanjuro Jackets and more!
In the fourth week of the CLOTsacaiTHEHOME pop-up, CLOT and sacai proudly roll out a brand new range of collaborative products. Centering around the theme of lifestyle home goods, this week's drop is filled with items you can use or wear while relaxing in the comfort of your home. Beautifully crafted pillows, a traditional-inspired Sanjuro Jacket, Sneaker wipes and Babouch-styled slippers made of CLOT and Sacai's signature archival textiles make an appearance at the concept home pop-up.
The Zantan Cushions are created with the bespoke CLOT Silk Royale graphic pattern on one side of the pillow as well as fabrics from sacai on the other. CLOT Silk Royale and the sacai fabrics are used in a similar way on the slippers, the merging designs from CLOT and sacai on the pillows and the slippers are meant to represent the collaborative effort between the two brands - with each product distinctively unique. 
New items are released every week at the CLOTsacaiTHEHOME pop-up. Please note that these items are highly limited - first-come, first-serve! 
From September 30th to October 6th the following items will be available for purchase:
- CLOT x sacai ZANTAN CUSHION (MULTIPLE COLORWAYS)
- CLOT x sacai ZANTAN SLIPPERS (MULTIPLE COLORWAYS)
- CLOT x sacai SNEAKER WIPES
- CLOT x sacai SANJURO JACKET
Stay tuned to CLOT and JUICESTORE's social media accounts for more information
CLOTsacaiTHEHOME Pop-up Address:
HONG KONG - #Hapi (G/F, Tower 125, Shop 2-4, No.11 Po Yan St, Sheung Wan)

LOS ANGELES - Maxfield Gallery, 8818 Melrose Ave, West Hollywood, CA 90069, United States

SHANGHAI - JUICE Shanghai (832 Ju Lulu Road, Jingan Qu, Shanghai, China)