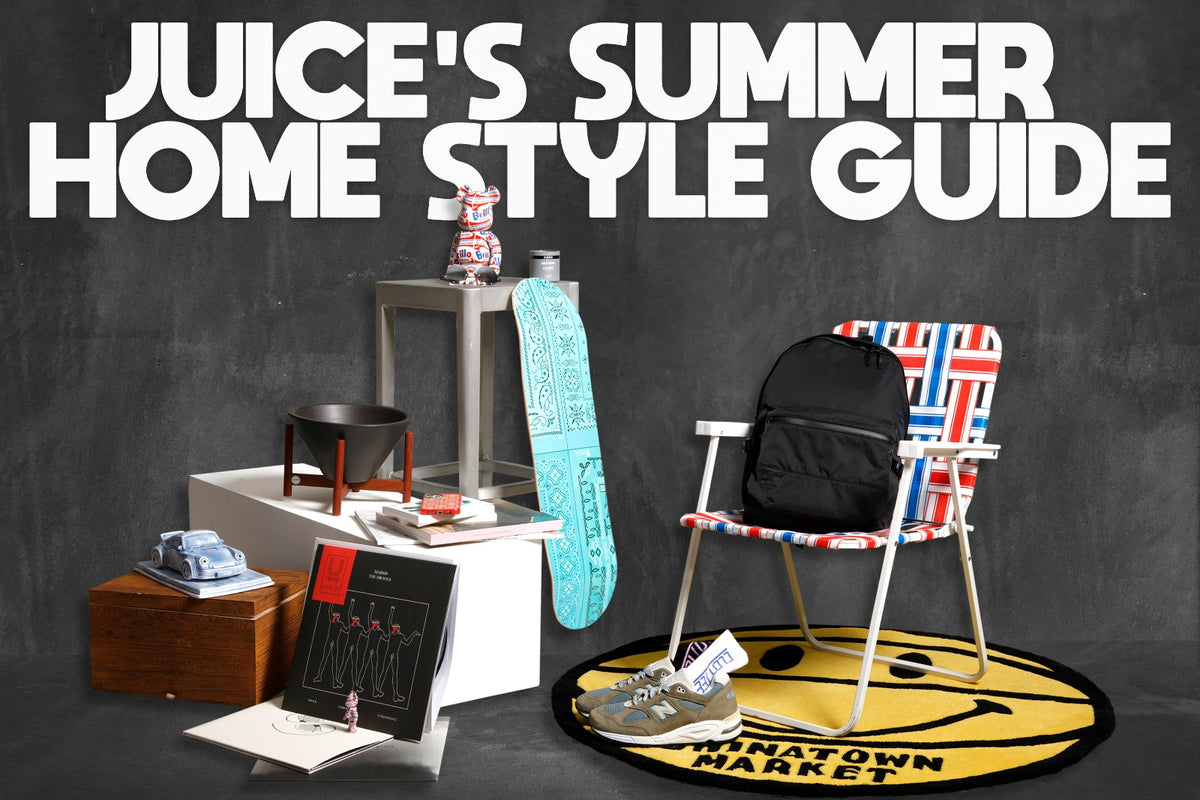 JUICE's SUMMER HOME STYLE GUIDE
Summer is just around the corner and just like one's wardrobe, their home goods should be updated seasonally. Here at JUICE we have selected the most up-to-date homeware pieces that are essential to any fashion forward person's home, from seasonal exclusive goods such as BE@RBRICKS to sought after rugs - take a look below and you may find something perfect for your new summer home update, whether it be small sculptures to show your passions or larger wall pieces that give a stylish feel.
To start the list we have one of the most calming essentials, coming straight outta Medicom Toy, the Andy Warhol 100% & 400% are able to bring the mood up in any creative household. Moving down the list we see tufted rugs from Chinatown Market & Seventh Heaven, ergonomic stoneware Tabletop Bowl sat a-top a stylish wooden stand from Modernica, a Fragrance Candle from Tokyo-based WACKO MARIA and retaW for your bedroom, Skateboard Decks from vintage-inspired Japanese label Children of the Discordance COMING in colorways of 'Red', 'Black' and 'Green'. Finalising the List with CLOT's easy-going beach chair from its Spring/Summer 2021 collection, and Yeenjoy Studio's array of exclusive sculptures made with high-quality Chinese craftsmanship. 
Check out more items on our online store at JUICESTORE.COM! 
CLOT - BEACH CHAIR (MULTI) $980HKD