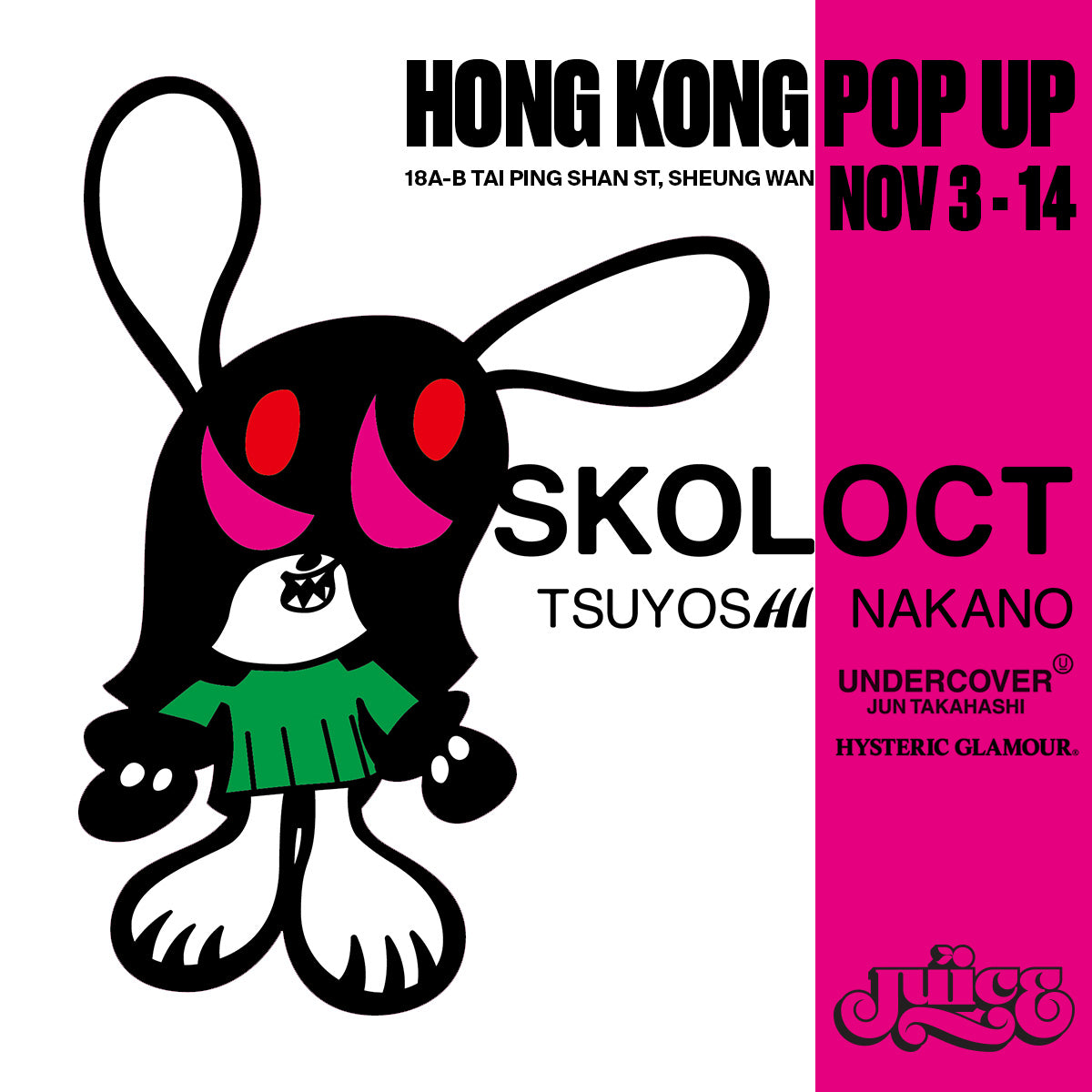 SKOLOCT IS COMING TO HONG KONG THIS NOVEMBER
This season, CLOT invites SKOLOCT to Hong Kong. The signature bunny-eared creature was created by Japanese graphic artist Tsuyoshi Nakano. From the 3rd to the 14th of November, The Box Sheung Wan will turn into a SKOLOCT pop-up.


Currently SKOLOCT is on tour exhibiting at 3125c before coming to Hong Kong. The SKOLOCT x UNDERCOVER, SKOLOCT x HYSTERIC GLAMOUR collaborative collections and some limited SKOLOCT clothing and accessories featuring the character of SKOLOCT will be available during this pop-up. The SKOLOCT x UNDERCOVER collection features short and long-sleeve tees, two coats, some pouch bags and accessories. The SKOLOCT x HYSTERIC GLAMOUR collaboration includes some graphic tees. SKOLOCT will also be placing some inline hoodies for the exclusive pop-up. 


See you at THE BOX Sheung Wan for the pop up November 3rd-14th!